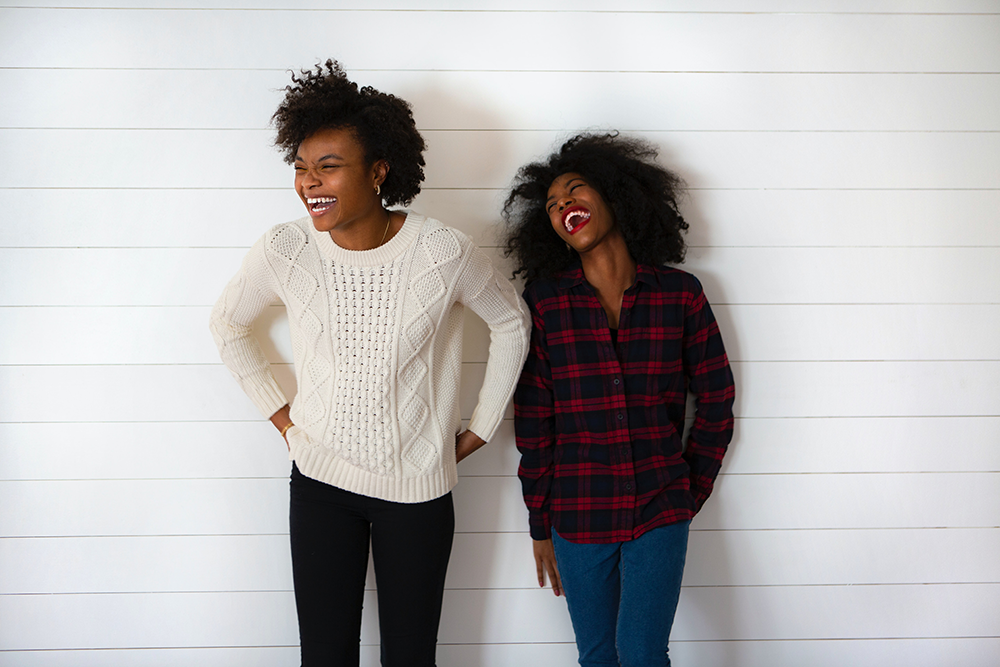 Extra points on SagaPoll: Invite friends
SagaPoll is the paid survey app in Africa that gives you a voice! If you are an active member in our community, you can earn points and exchange them for money. Besides the surveys, did you know you can also earn extra points by inviting friends?
In SagaPoll, you can receive rewards once you reach 5000 points. To make sure you will earn your reward, you have to:
Be based in Africa
Be active everyday in SagaPoll
Fill out your profile with real informations
Answer the surveys paying attention to the questions
Here we have already taught you how to use our APP, step by step. Today we will talk about how to earn extra points on SagaPoll by inviting friends.
Why SagaPoll?
SagaPoll connects you with a wide range of companies and organizations that are active across the African continent and looking for your views and opinions. By participating in these surveys, you will help them to develop new products and services or to improve existing ones.
Invite your friends and Extra points on SagaPoll
If you want to redeem your points for money faster, you can join our referrals program and earn extra points.
See the tutorial here:
1 – Invite
Click on the Invite icon on the bottom of the APP.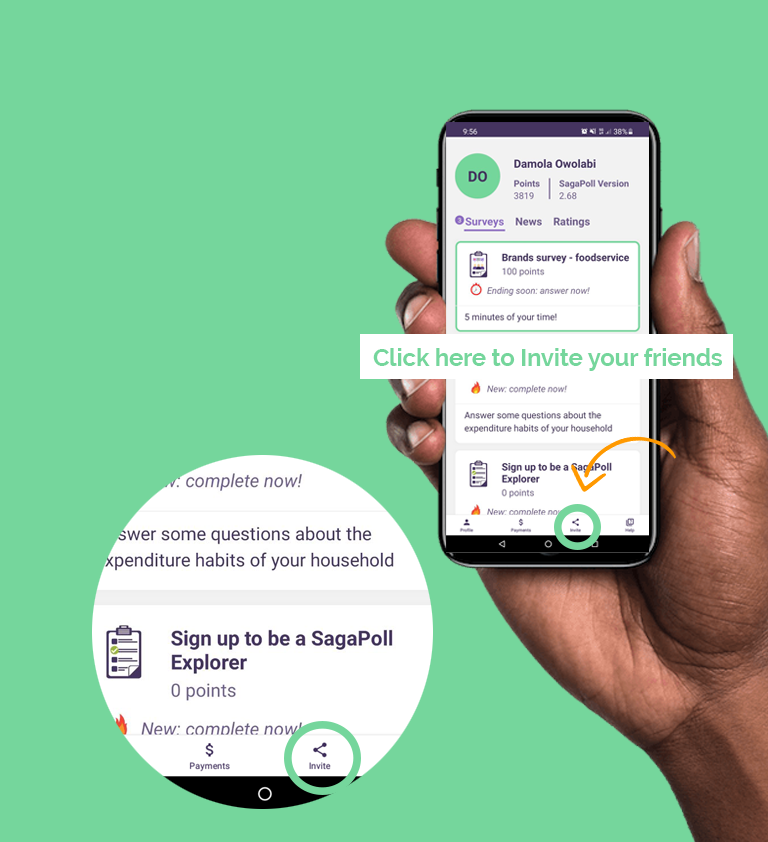 2 – Invitation code:
This is your invitation code. You can copy and send it to your friends.
If your friend is near you, he can use the QR code to download the APP.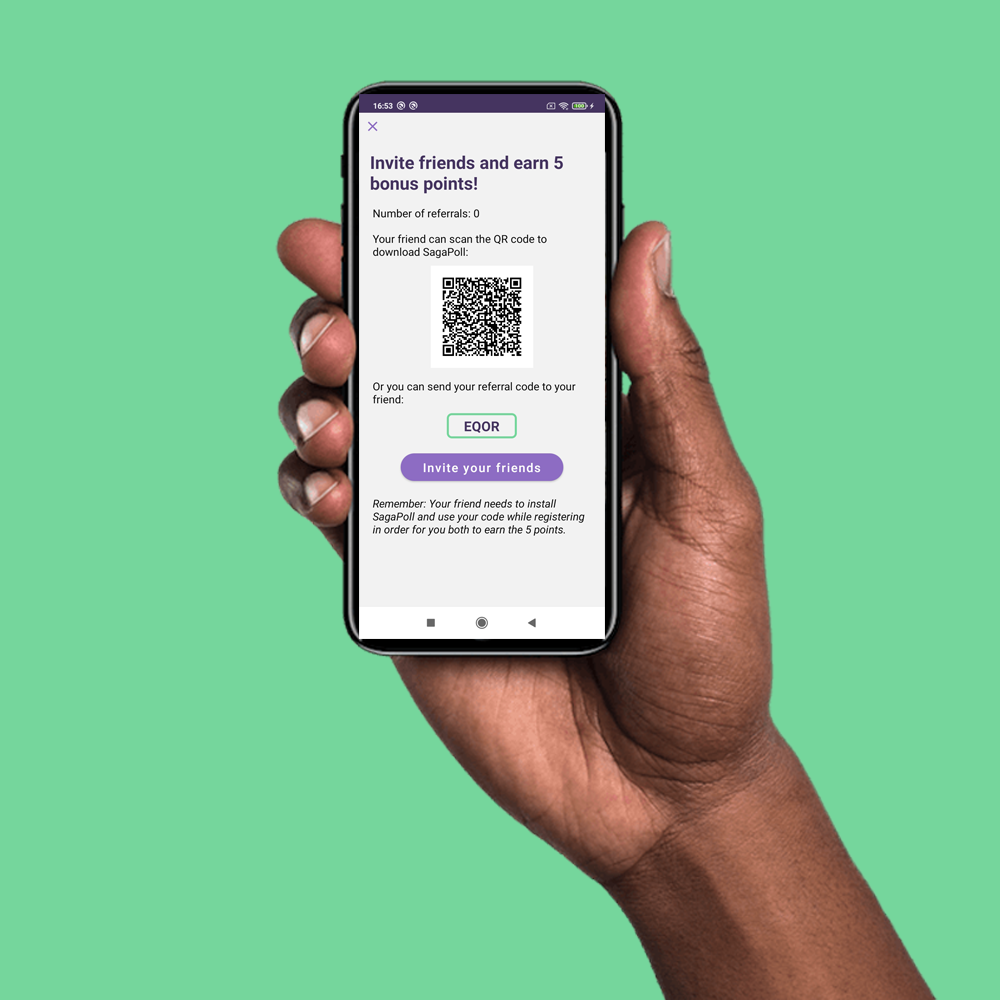 3 – Share
You can also use the Invite your friends button within the app to invite your friends through Social Media. 
Once you share your code with your friends, you have to make sure they use it when they download the app: in the login part, we will ask for the code.
4 – Done!
Your friends earn bonus points and you get bonus points per referral when they use your SagaPoll code.
Remember: This code is unique to you and you can share it with your friends and contacts.
How many points you and your friends will earn?
For each new user that installs and uses SagaPoll, you will be credited 5 points. The new user will also receive 5 points.
Is also important that your friend fill out his informations and answer the first surveys: this way he will make sure he will receive surveys that align with his profile.
Your friend must be based in Africa in order to receive surveys and earn points. Be aware that some countries receive more surveys than others.
Why should you invite your friends to join SagaPoll, the paid surveys app in Africa?
We are approved by Google
Trusted by thousands of users
Your voice can be heard
Many users have already redeemed their points
You can help in the development of Africa
Your opinion is important and valued
Now that you know how to earn extra points in SagaPoll, don't forget to invite your friends to join the APP!