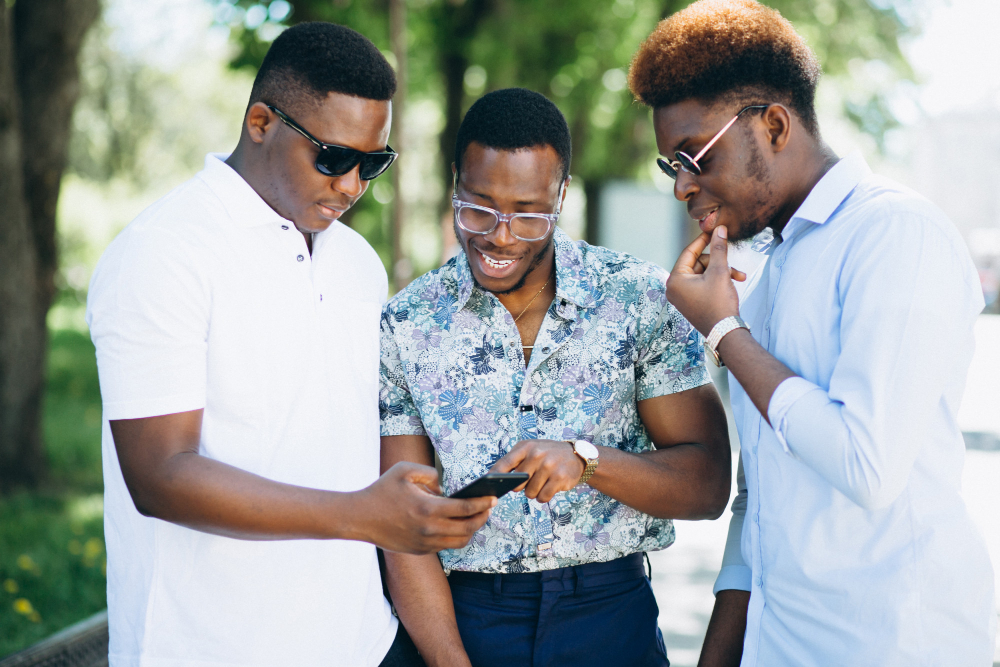 What to avoid when taking paid surveys in Africa
Today, many people are turning to paid surveys to earn extra money. Online survey sites are multiplying and offering attractive remuneration packages. However, it's important to know that not all survey platforms are created equal, and that you need to be careful when taking part in paid surveys. In fact, there are certain pitfalls to avoid if you want to be sure you're not wasting your time or getting ripped off. In this article, we'll give you some tips on how to take part in paid surveys safely and avoid the most common mistakes.
1.Be honest in your answers when participating in paid surveys in Africa
The first thing to avoid when taking part in paid surveys in Africa is giving inconsistent answers. Indeed, survey platforms such as SagaPoll have detection tools that enable them to know whether their respondents are answering honestly or not. If you give inconsistent answers, you risk wasting your time because you won't be paid. What's more, some platforms go so far as to ban participants who haven't answered honestly.
2. Protecting your privacy in online surveys in Africa
The second thing to avoid is giving out sensitive personal information. Online surveys generally ask for information about your age, gender, profession, etc. But it's important never to give out sensitive personal information. However, it's important never to give out sensitive data such as your social security number or address. When you register with SagaPoll, we only ask for your age, e-mail address, gender and an estimate of your monthly income.
Read as well -> The exciting job opportunities in Africa 2023
3. Beware of overly tempting offers in paid opinion polls in Africa
It's important not to be fooled by surveys that offer lavish remuneration. Serious survey platforms offer realistic payouts, but there are also some that promise extravagant sums. These types of sites are often scams that don't pay their respondents. So it's important to be wary of overly tempting offers, and always read the terms and conditions before registering with a site.
4. Don't neglect the qualification criteria for paid survey opportunities
When taking part in paid surveys, it's crucial that you meet the qualification criteria correctly. Some surveys are specifically targeted at particular demographic groups or profiles. By neglecting these criteria, you risk being disqualified from the survey and wasting time. Make sure you provide the correct information and qualify correctly to increase your chances of participation.
5. Don't underestimate the importance of reading the terms and conditions
Finally, when you register with a paid survey platform, it's essential to take the time to read the terms and conditions carefully. These conditions inform you about rules, privacy policies, payments and other important details. Neglecting this step could lead to unpleasant surprises, such as payment limitations, restrictions or binding clauses. Make sure you understand and accept the terms and conditions before committing to any paid surveys.
SagaPoll: the popular online survey application to make money in Africa
To achieve this, SagaPoll is the best solution! SagaPoll is an online survey app that lets users take part in surveys to earn money. The application is available as a free download from Google Play. Surveys offered by SagaPoll have featured a variety of topics, including consumerism, health, education and many more.
The app is easy to use and offers polls of varying lengths. Users can choose to take part in short or longer surveys to earn more money. Rewards for each survey vary according to length and complexity. With SagaPoll, you can earn around 20 USD for every 5,000 points earned. The amount depends on your country and local currency.
Several influencers across Africa have already used and trusted SagaPoll. Watch the video of Nobuhle M recommending the app:
To conclude, if you're interested in taking part in paid surveys, it's important to know how to avoid the pitfalls and what mistakes to avoid. Always make sure your answers are honest and consistent, never give out sensitive personal information, and be wary of overly tempting offers. By being attentive and choosing serious, reliable platforms like SagaPoll, you can participate in paid surveys in complete safety and increase your chances of earning more money. So download the app and learn how to take surveys now!