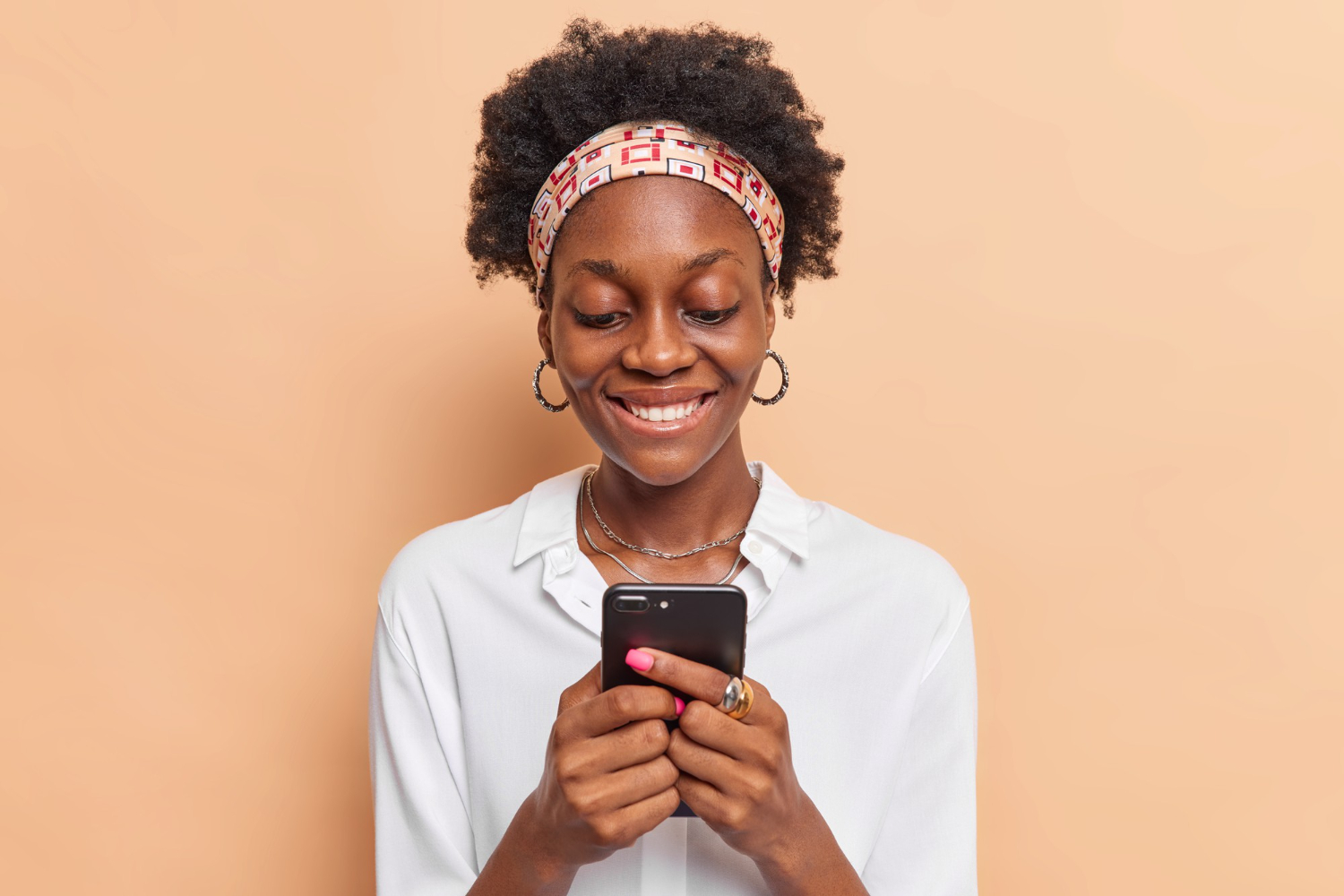 10 tips to participate in free survey apps in Africa
Paid surveys are a great way to earn money online in Africa on top of your monthly income, while sharing your opinion on various topics. However, to be effective and maximize your earnings, it's important to follow a few tips. Here are 10 tips to help you be more successful with free survey apps in Africa:
Register on several paid survey sites
The first tip is to sign up for different survey apps. By signing up to the best free survey apps, you can access more opportunities to receive numerous surveys. This will lead to faster rewards with free survey apps in Africa.
Check your survey app inbox regularly
If you're subscribed to a reward survey app in Africa, be sure to check your inbox frequently for new surveys. This will ensure that you don't miss out on any interesting opportunities. Some surveys may arrive without notification, so you need to stay alert.
Respond quickly when you're on a survey app
When you receive an invitation to take part in a survey, try to respond promptly. On some survey-for-money apps, some surveys have a limited number of places available; by responding quickly, you increase your chances of being selected. Concentrate on the current survey and answer it all at once, without leaving the application. All this can be taken into account in terms of quality.
Download this survey app in Africa
Would you like to join the community of people who earn money by taking part in paid online surveys? Then you've come to the right place! With Sagapoll, you've got everything you need to maximize your earnings and make the most of this exciting opportunity.
But how do you do it?
It's simple: by downloading our application right now, you can start taking part in paid surveys easily and securely, from the comfort of your own home. But that's not all! By following the advice we've put at your disposal, you can easily increase your income and take full advantage of this unique opportunity.
So why wait? Download our application today and finally take control of your paid survey participation. Sagapoll, your trusted partner for making money online!
Read the instructions carefully
Before you start each survey, take the time to read the instructions carefully. Paying attention to the instructions helps you avoid mistakes that could disqualify you or waste your time, thus optimizing your experience with the survey application.
Be honest and precise in your answers when using free survey apps in Africa
Survey platforms appreciate honest and reliable respondents. So make sure you provide truthful and accurate answers to receive more opportunities to take part in paid surveys in Africa.
You can also read : What to avoid when taking paid surveys in Africa
Keep your answers consistent
Consistency is essential when responding to multiple surveys. Maintaining consistency in your answers highlights your reliability as a respondent, leading to more invitations to surveys with higher point values. Consistency is an effective strategy for quickly reaching your revenue targets with paid survey apps.
Take advantage of bonus offers
Some platforms offer bonus offers, such as welcome surveys or seasonal promotions. By taking advantage of these opportunities, you can maximize your rewards with the survey application.
Create a detailed profile
A detailed profile is essential for successful qualification, and will enable you to receive measure surveys. Fill in your profile with complete information to enable paid survey applications to match you with surveys that match your interests.
Use a compatible browser
To avoid technical problems and ensure a smooth survey experience, use a compatible web browser that works with online survey platforms. This will help you navigate survey interfaces without hassle or disruption.
Avoid suspicious surveys
Be vigilant and wary of surveys that seem dubious. Protect your personal information and avoid participating in surveys that seem unreliable. Protect your privacy and give priority to reliable surveys when using any survey application.
SagaPoll, for instance, is legit.
We are approved by Google and trusted by thousands of users. You can check it on our social media and Play Store reviews: many users have already redeemed their points and are happy with their money and with the chance to participate in our surveys.
Please note that you and your data are safe: we follow the strictest European rules of the General Data Protection Regulation (GDPR) to ensure data protection and confidentiality.
The SagaPoll app is recommended by numerous influencers in Africa who use and trust it. Below is a video from Doit105 showing you how to use the app :
In conclusion, if you want to make the most of paid surveys and maximize your earnings, it's essential to apply these tips. By registering on several platforms, responding quickly and consistently, protecting your personal information and avoiding overly tempting offers, you'll increase your chances of success. Don't forget to read the instructions carefully and take advantage of bonus offers to maximize your income.