The Exciting Job Opportunities in Africa in 2023
The African continent has a vast potential for economic growth and development. As such, there are numerous job opportunities in Africa in 2023 available for those looking to start or advance their careers.
SagaPoll aims to share knowledge in Africa to help all the SagaPollers have better opportunities in life. Today, we are going to show you the trending job opportunities in Africa in 2023, keep reading.
-> How to use SagaPoll: our guide
Data science jobs in Africa
One of the first jobs that is expected to be in high demand in Africa in 2023 is data science. With the increasing amount of data being generated and the growth of industries such as finance and healthcare, skilled professionals who can analyze and interpret this data will be crucial.
Renewable energy jobs in Africa
Another job that is likely to see growth in Africa is renewable energy. As countries in Africa strive to become more sustainable and reduce their reliance on fossil fuels, there will be a need for professionals who can design and implement renewable energy systems.
Artificial intelligence: no longer a sci-fiction movie
The field of artificial intelligence (AI) is also expected to see significant growth in Africa in the coming years. AI professionals will be needed to develop and maintain systems that can automate various tasks and make decision-making more efficient.
Paid surveys in Africa: a way to earn rewards while you learn
While you are seeking job offers and waiting for the perfect job, why don't you sign-up to participate in paid surveys?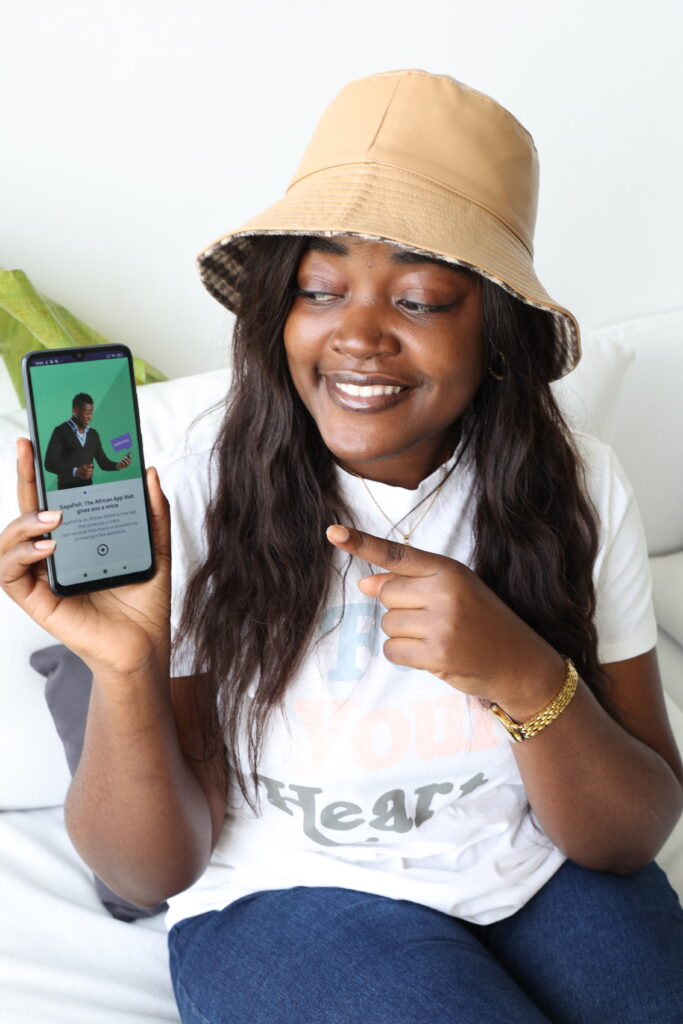 SagaPoll is a survey platform that aims to revolutionize the way companies and organizations conduct market research. With its user-friendly interface and advanced features, SagaPoll makes it easy to answer surveys and earn rewards.
The aim of this app is to share worldwide information with the community so everyone can have the opportunity to learn, share their opinions and receive rewards by doing so.
It's very easy to participate in SagaPoll:
Create your account – it's free!
Fill in your profile in order to receive surveys
Answer surveys and earn points
Share your referral code with friends and both earn extra points
Redeem your points and earn rewards from home!
If you're in need of a legit survey in Africa, be sure to check out SagaPoll and see how it can benefit your life.
Also we invite our members for in-depth interviews and discussions, this is a small number of members and specific profiles depending on what we are looking for. For these types of invitations, you can earn 5,000 points in one day (the equivalent of 20 USD).
Disclaimer: answering surveys on SagaPoll is not a job (sorry about that!!) but it can make your time more enjoyable while waiting to land the perfect job!
Jobs opportunities in Africa in 2023 : healthcare is increasing
The healthcare industry is also likely to see an increase when it comes to work opportunities. As the population continues to grow and life expectancy increases, there will be a need for more healthcare professionals such as doctors, nurses, and technicians.
Agriculture jobs in Africa ask for modern technologies
In the field of agriculture, there is expected to be a demand for professionals who can implement modern technologies and techniques to improve crop yields and efficiency. This could include jobs such as precision agriculture specialists and agronomists.
Future job trends in Africa: Digital influencers in the tourism business?
Yes! The growing tourism industry in Africa is another area where job opportunities are expected to increase. Professionals such as tour guides, hotel managers, and travel agents will be in demand to meet the needs of the increasing number of tourists visiting the continent.
But when it comes to tourism, we can't forget to mention the digital influencers in Africa! They have an enormous power to share the best travel tips while creating content either on Tiktok or Instagram.
Digital influencers are people who have a large following on social media or other online platforms, and who use their platform to promote products, services, or ideas. They are often paid by brands to promote their products or services to their followers. In Africa, there are many digital influencers who are using their platforms to promote various products and services, as well as to share their thoughts and ideas with their followers.
SagaPoll Ambassador: Influencers can earn extra points
If you are a digital influencer, you can earn more money by participating in our SagaPoll Ambassador's program.
How can you participate in our ambassador program and earn rewards?
1.Create a video on Youtube / TikTok / Instagram telling your followers about SagaPoll and share with them your referral code
2. Earn points every time a user uses your referral code
3.After reaching 5000 points, you can earn 20 dollars or credit for Mobile Top Up!
Contact us via contact@sagapoll.com to know more about it!
Disclaimer: Being a SagaPoll Ambassador is not a job (sorry about that!!) but it can make your time more enjoyable while waiting to land the perfect job!
Emerging industries: job opportunities in Africa in 2023
Finally, there is expected to be a need for professionals in the field of education, as the demand for skilled workers continues to grow. Teachers and trainers who can help educate the next generation of African workers will be crucial to the development of the continent.
Overall, Africa presents a wide range of job opportunities for those looking to start or advance their careers. With a growing economy and population, there is a need for skilled workers in a variety of industries. Additionally, the unique challenges and opportunities of working in Africa can provide valuable professional experience and growth for those willing to take on the challenge.
See you soon on SagaPoll!