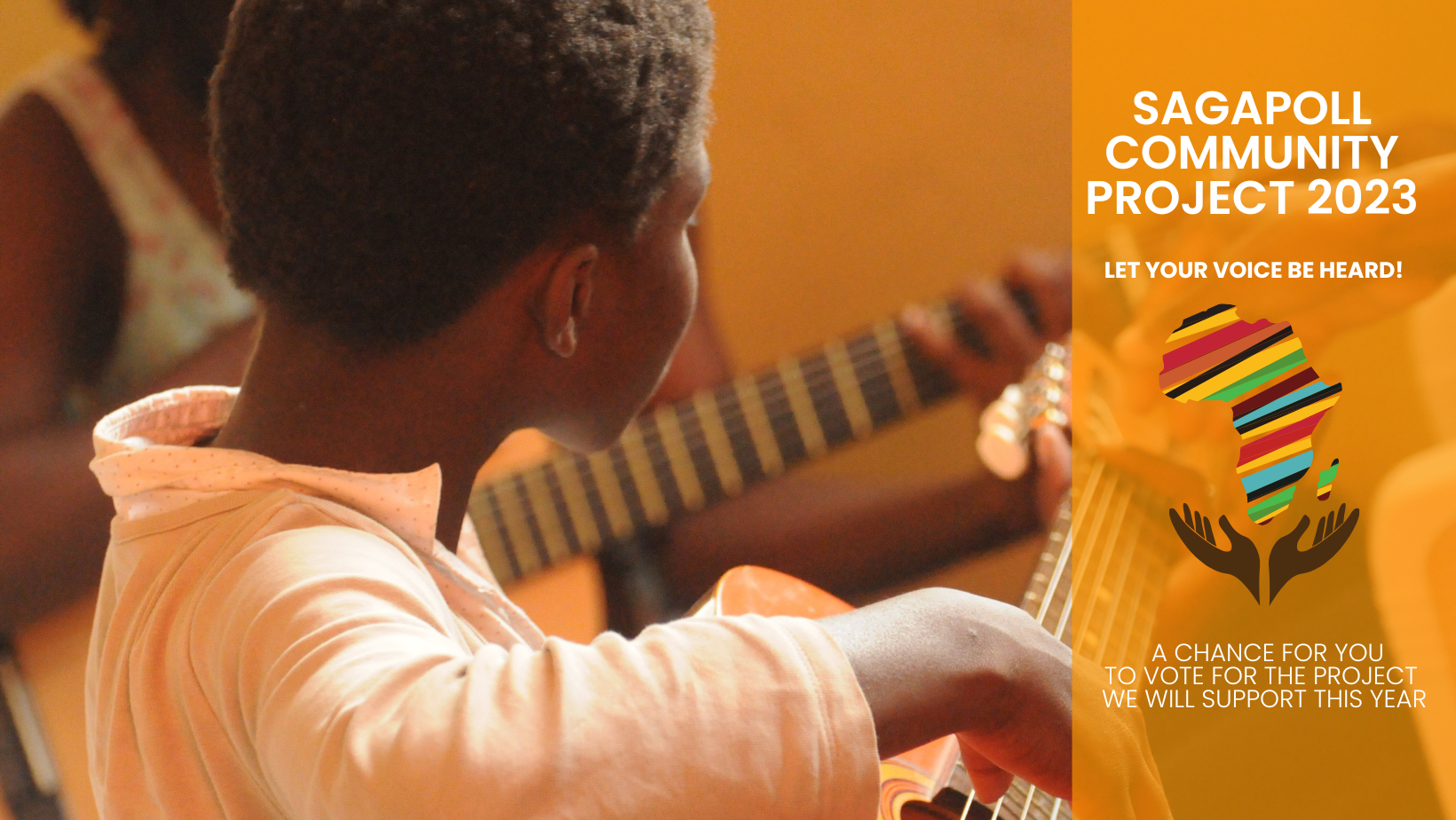 SagaPoll Community Project 2023: Your vote matters
At SagaPoll, we care about supporting our African communities in ways which matter to you!
As part of our commitment to local communities across Africa, we are giving our SagaPollers a chance to vote for the project we will support this year. The project with the most votes across SagaPoll will receive our support later this year.
You can read more about each of the 33 nominated projects below. To share your love, the vote will start on Valentine's day, February 14th and end February 28th! You will also have the opportunity to nominate projects for future support.
How can you participate?
Download the SagaPoll App if you are not already a member and create your account – it's free!
Between February 1st and 11th, you will receive a daily survey to learn more about the different projects we have been nominating.
Then, between February 14th and 28th, open the survey "SagaPoll Community Project 2023 – Vote!" and vote for your preferred projects!
Hit send and fingers crossed that the project that you voted for will be the chosen one!
Why should you participate?
Voting allows you to share your opinion on how, where, and who we should support this year. SagaPoll will donate 20 points per vote to the prize fund for the winning project! More votes means a bigger prize fund, so invite your friends to vote too!
When will the winner be announced?
The winning project will be announced early March 2023!
More questions? Have a project to nominate for future support? Email us at community@sagapoll.com
Now that you know how to participate, please check the projects below:
2023 Nominations
Health
Water Aid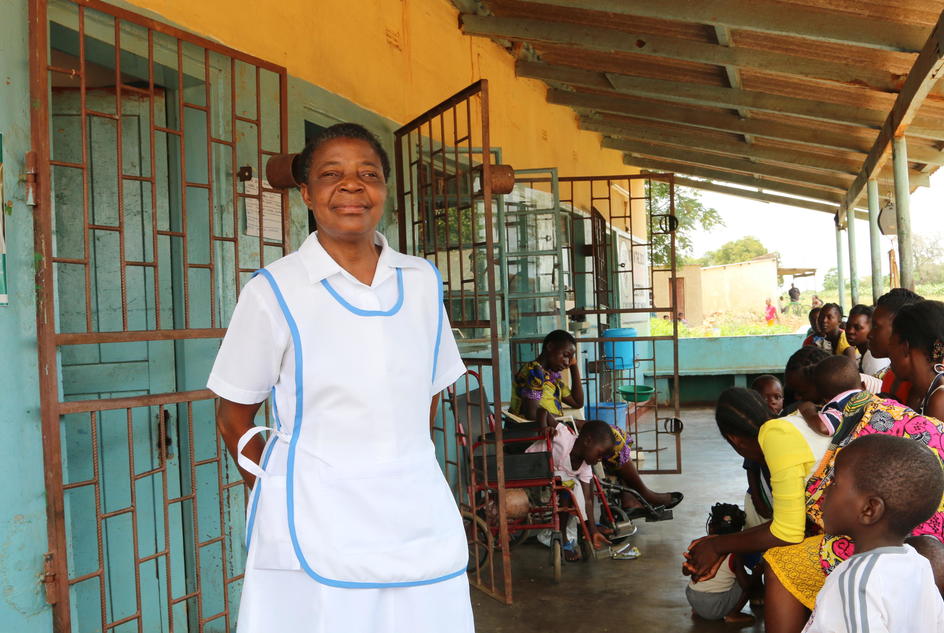 According to WHO, 3 babies die every 5 minutes in Sub-Saharan Africa or Southern Asia from highly preventable causes such as diarrhea, sepsis, meningitis and tetanus – all of which are strongly linked to unhygienic conditions.
WaterAid's Sustainable WASH (water, sanitation and hygiene) programme aims to reduce these deaths by supporting communities, providing funding for access to clean water, toilets and educational programmes promoting good hygiene practice.
https://washmatters.wateraid.org/hygiene-for-health
Bulembu Clinic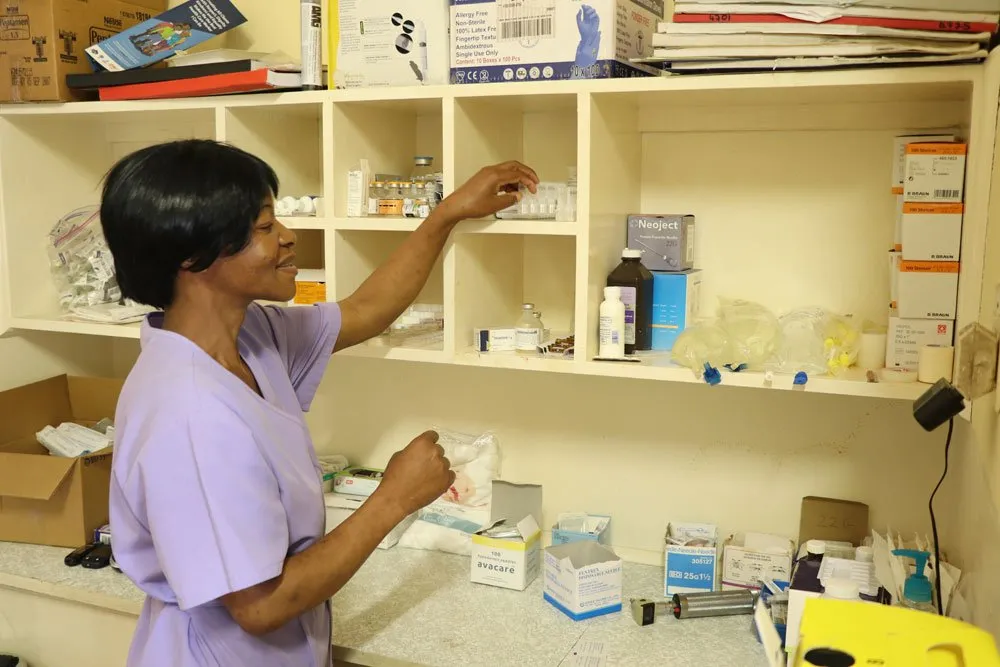 Bulembu Clinic is an isolated rural clinic, situated in the north-western mountains of Eswatini (Swaziland).
The health care team specialises in running rural clinics, providing first aid training and basic hygiene education. They work closely with HIV/AIDS related illnesses, common sicknesses, nutrition, and hygiene.
A major vision for the health care team is to train and equip, build up and empower local Swazi volunteers from within their own communities to reach the sick, orphaned, widowed and vulnerable within their own communities.
https://www.bulembu.org/community-care/bulembu-clinic/
Shining Hope for Communities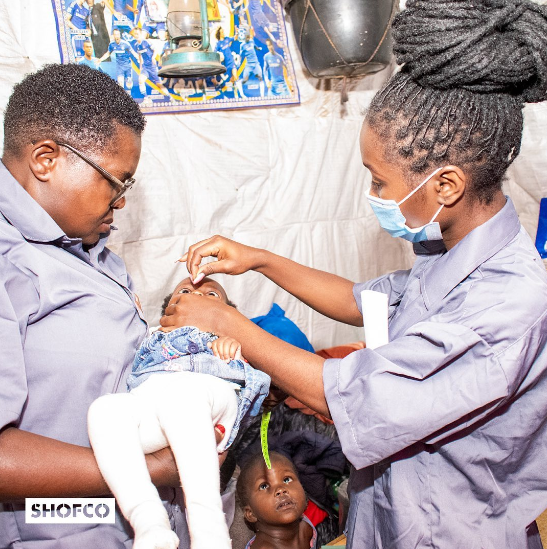 SHOFCO is a grassroots movement that catalyzes large-scale transformation in urban slums.
Services include primary health and preventative care, pre and postpartum care, child immunizations, comprehensive HIV care, family planning, cervical cancer screening, gender-based violence response, and a child nutrition program. They currently have six health clinics in Kibera and Mathare that serve urban slum communities in Nairobi, Kenya. In 2021, SHOFCO served 97,076 people through their health clinics
Animal Welfare
Sheldrick Wildlife Trust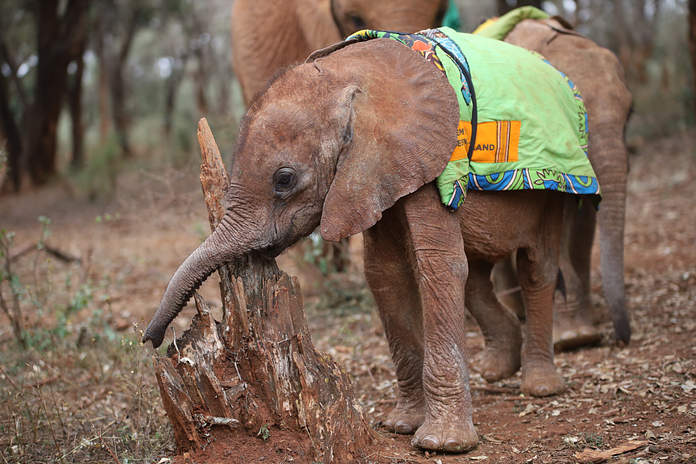 SWT was established 45 years ago and is best known for its Orphans' Project, the first and most successful elephant orphan rescue and rehabilitation program in the world. They work to protect elephants and rhinos, as well as entire ecosystems and diverse flora and fauna which are sustained in these places of stunning natural beauty.
https://www.sheldrickwildlifetrust.org/
Pilanesberg Wildlife Trust Cheetah Conservation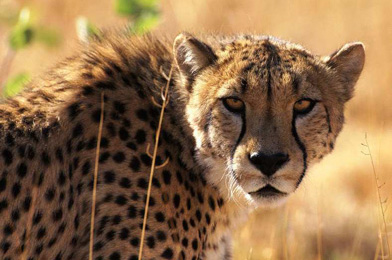 The Pilanesberg (South Africa) is fortunate to have a thriving population of cheetah. There are approximately seven individuals in the park currently: Rain, the wonder mom; her daughter Tale and her three cubs; and two males.
The Cheetah Metapopulation initiative aims to relocate cheetah from different parks with the purpose of promoting and expanding the genetic diversity within the species. The relocation of Cheetah in and out of Pilanesberg has directly contributed to this objective.
https://pilanesbergwildlifetrust.co.za/projects/cheetah-project
Every Living Thing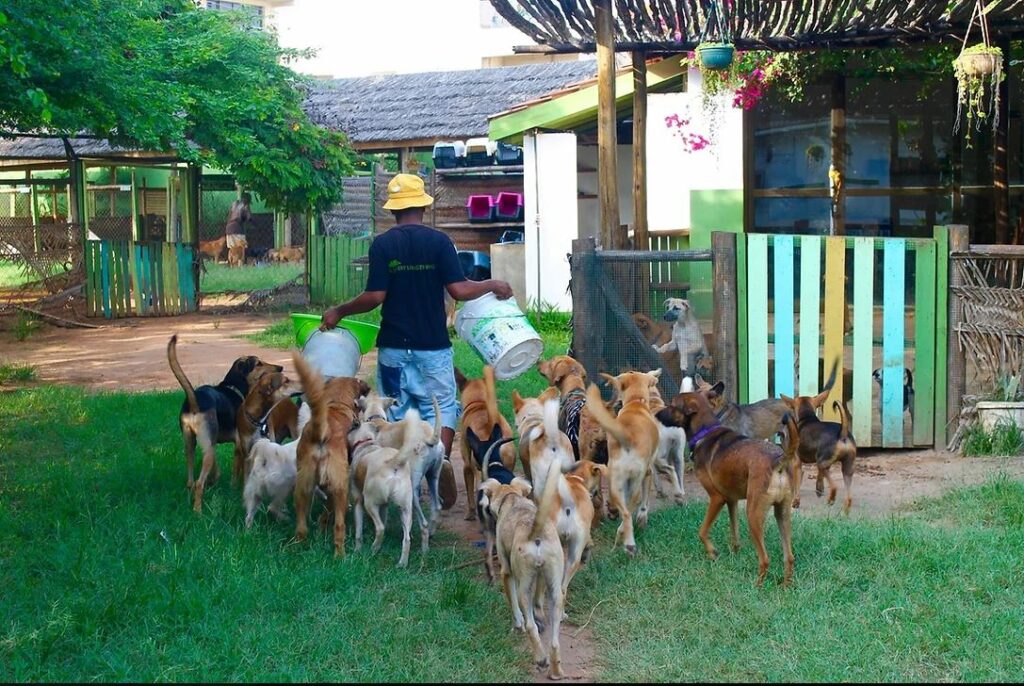 Every Living Thing (ELT) works to improve the lives of all animals in Tanzania. The "ELT Center" in Dar es Salaam is the base of rescue, rehabilitation and rehoming programs, education, community outreach and population control initiatives.
Donations will be used in the following ways: Rescue/Rehabilitation of animals, Emergency surgery, trap/Neuter/Release initiatives, to buy vaccines and medicine, Spay/Neuter of every animal in their care, Building of enclosures and kennels, etc.
For example:
with $100 they can vaccinate 100 dogs and cats against rabies
with $200 they can vaccinate 50 cats and dogs against the common diseases
With $15, they can neuter for male cat
With $32, they can spay for female cat
https://www.everylivingthing.or.tz/
Energy & Environment
The Kilimanjaro Project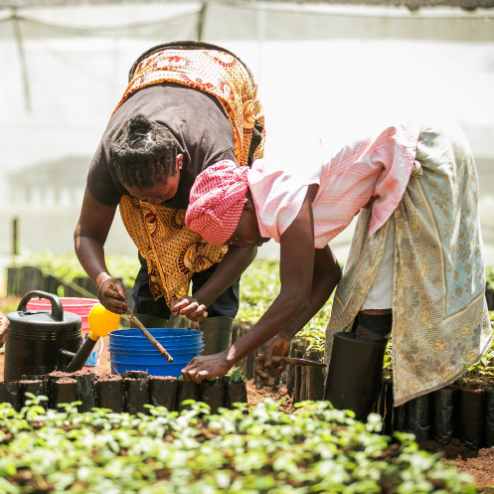 An ecosystem restoration initiative founded at the foothills of Kilimanjaro (Tanzania), restoring and protecting biodiversity hotspots in riverine forests.
186,000+ trees have been planted by The Kilimanjaro Project.
The Environmental Foundation for Africa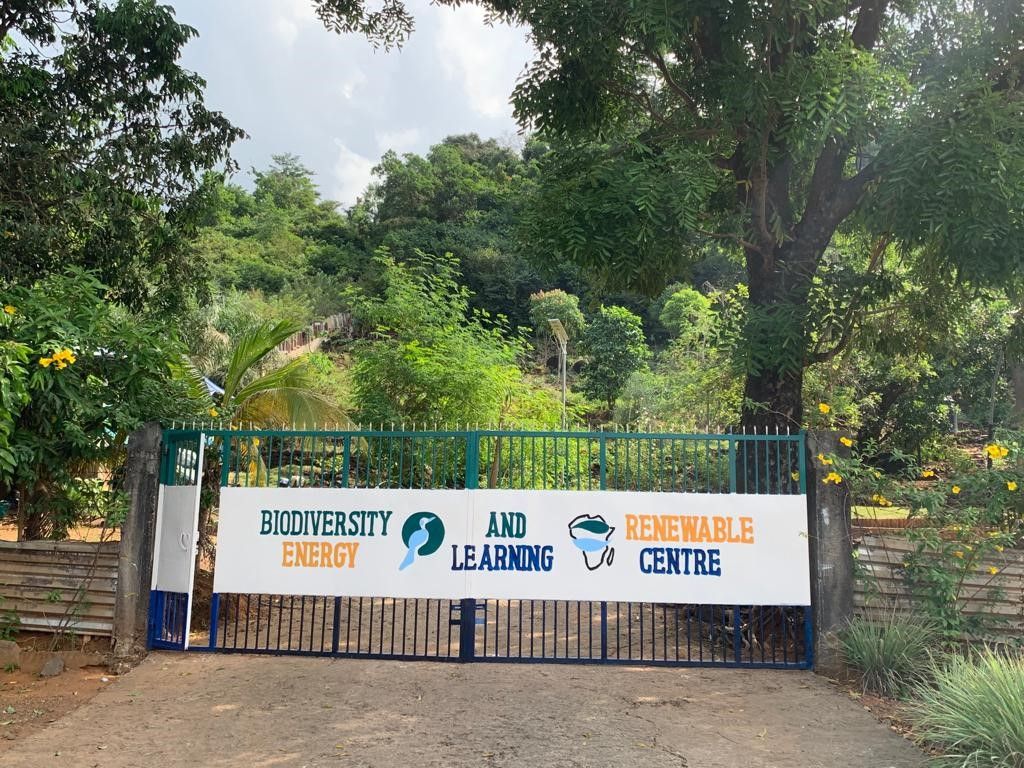 EFA was established in 1992 to inspire and enable community-led programs for sustainable environmental management as a basis for poverty alleviation in Sierra Leone and neighbouring Liberia.
EFA achieves this through advocacy, awareness raising, education programs and practical actions that conserve the integrity of nature and protect ecosystem services. https://www.efasl.org
Green Belt Movement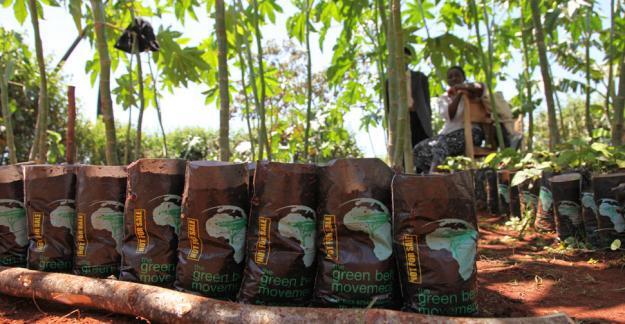 One of the leading NGOs working for environmental protection in Africa. Established in 1977 by Nobel Peace Prize winner the late Prof. Wangari Mathai, GBM strives for better environmental management, community empowerment, and livelihood improvement using tree-planting as an entry point.
http://www.greenbeltmovement.org/
Sports
Slum Soka
Slum Soka provides opportunities for children aged 6-17 in Kibera, Kenya, with the motto that sports can change many lives in the slum! All children with different mental and physical disabilities are welcomed into the programs.
As well as football, environmental education and cultural day trips, two major recent projects include the rehabilitation of the Isaac football Pitch which enables girls to train in a safer place, and building a training center for youths. The training centre will be made partly from recycled materials, and will be used to teach skills to improve job opportunities.
Laureus Sport For Good

The foundation's goal is to help young people in South Africa to overcome the limitations imposed by challenging social issues including poverty, homelessness, war, violence, drug abuse, discrimination and AIDS.
To do this Laureus supports and assists a worldwide programme of sports related community projects that have been working to educate children, protect the vulnerable from illness and even bring people from divided communities together in friendship for over ten years.
Chess in Slums Africa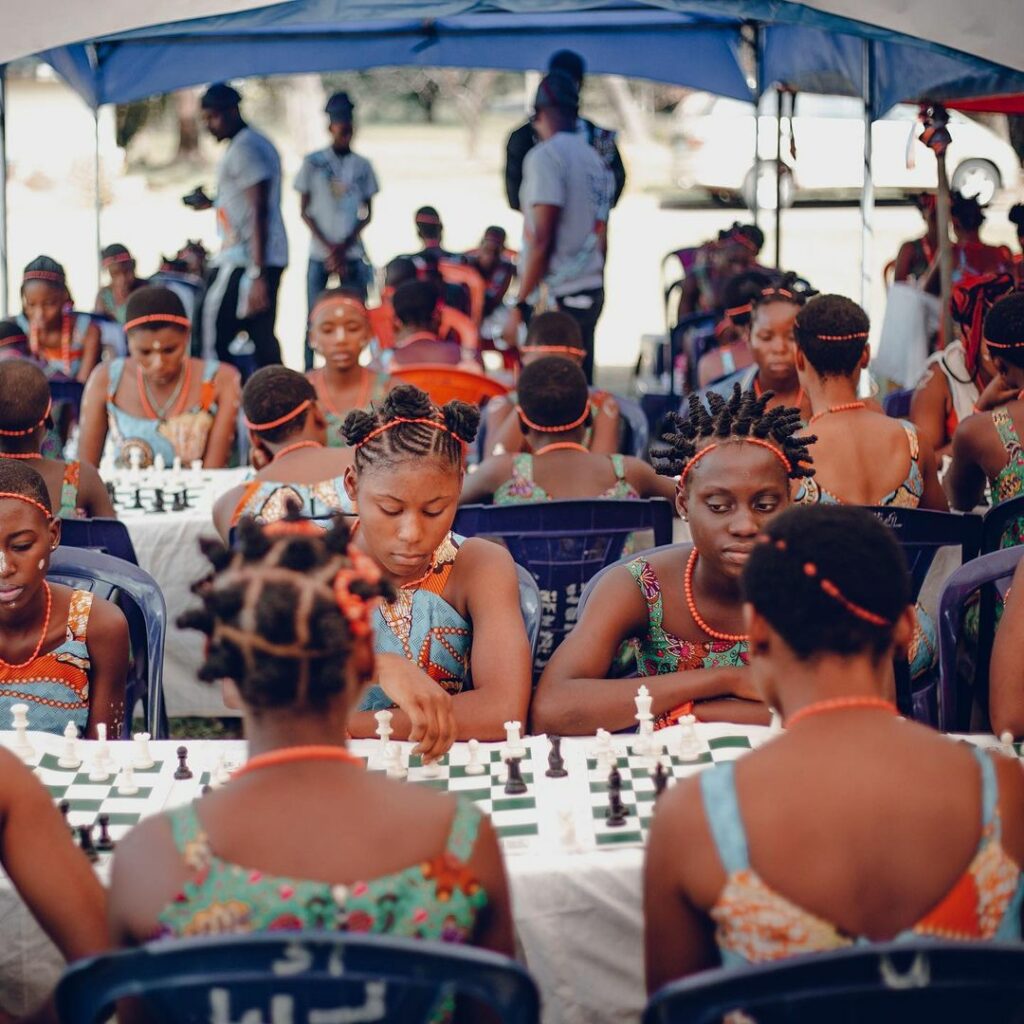 Chess in Slums is completely run by volunteers on a mission to teach and unlock the potential in every child by using the game of chess as a framework to promote education and raise champions from underserved communities in Africa.
With very limited resources, it has already been possible to train more than 200 children and enroll 15 children from the academy on full-ride educational scholarship support.
https://www.chessinslumsafrica.com/
Culture
Nafasi Art Space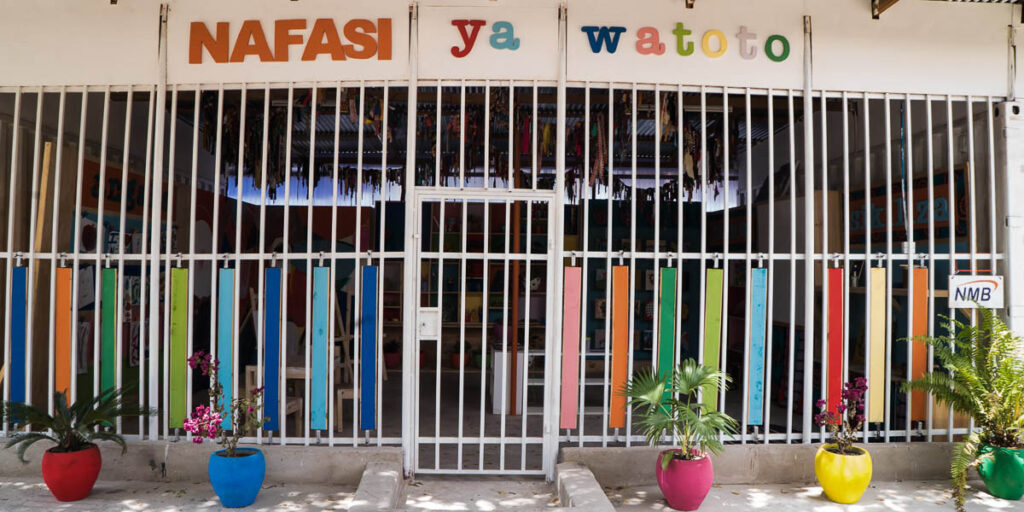 A vibrant art centre and platform for artistic exchange in Dar es Salaam, Tanzania, where contemporary visual artists and performing artists come together to create, learn, inspire, exhibit and perform.
60+ artists work at Nafasi every day and approximately 25 artists per year participate in the Artist Residency programme. They also run community/school outreaches, public art workshops and 9-12 interns are trained in arts management each year.
https://www.nafasiartspace.org/
Literature Africa Foundation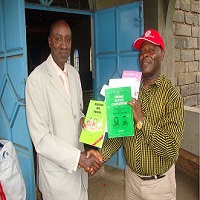 Aims to raise a generation of self-reliant individuals who are educated & empowered. They endeavor to transform communities through education, advocacy and capacity building with an aim of challenging societal inequalities.
The Book A Child Campaign has donated books and created libraries to aid in the promotion of literacy and a reading culture among children and youths living in rural and urban informal settlements of Kenya.
https://literatureafricafoundation.org/
Récréâtrales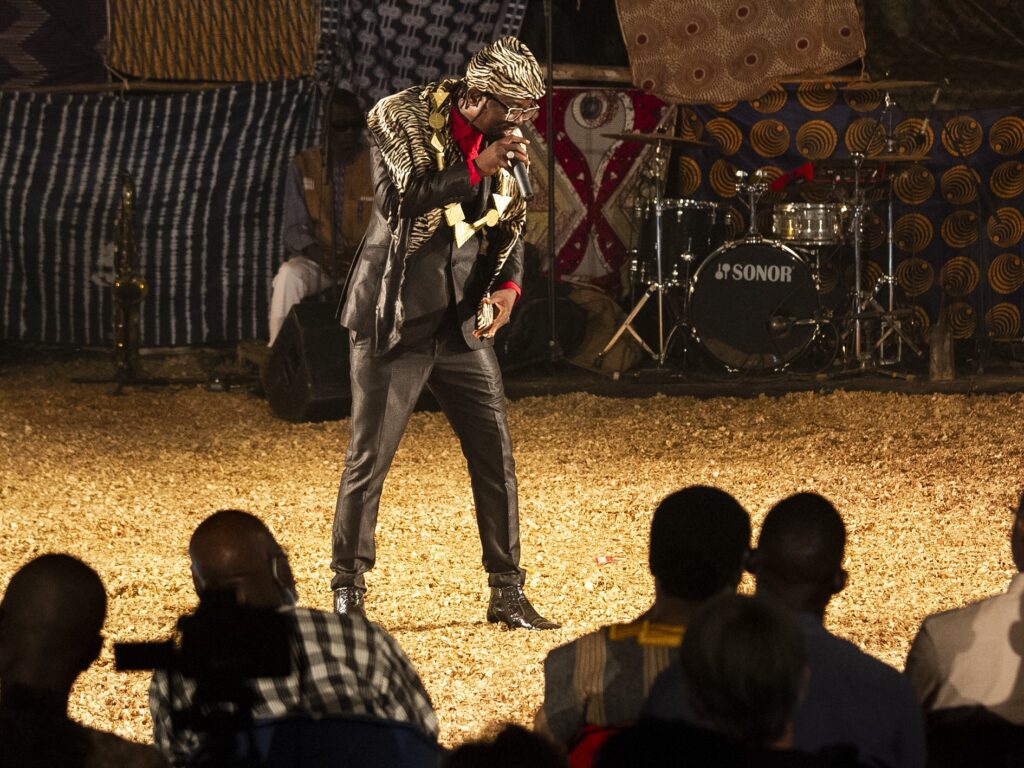 Initiated in 2002, the Récréâtrales process is a pan-African space for theatrical writing, creation, research and performance. It is divided into three stages (research-training, creation-production and dissemination), and takes place every two years, from February to November, in Ouagadougou, Burkina Faso. It brings together more than 150 artists, authors, directors, scenographers and actors, allowing professionalisation in all theater disciplines.
The festival promotes open dialogue within the community and enables citizen engagement, recognition and empowerment, increases the rate of tourist visits, generating profits for local entrepreneurs and the development of technical skills such as welding, sewing and carpentry among young people in the neighborhood. The Récréâtrales also creates job opportunities for reception, ticketing and security during the Festival.
Gender Equality
Solidarity for African Women's Rights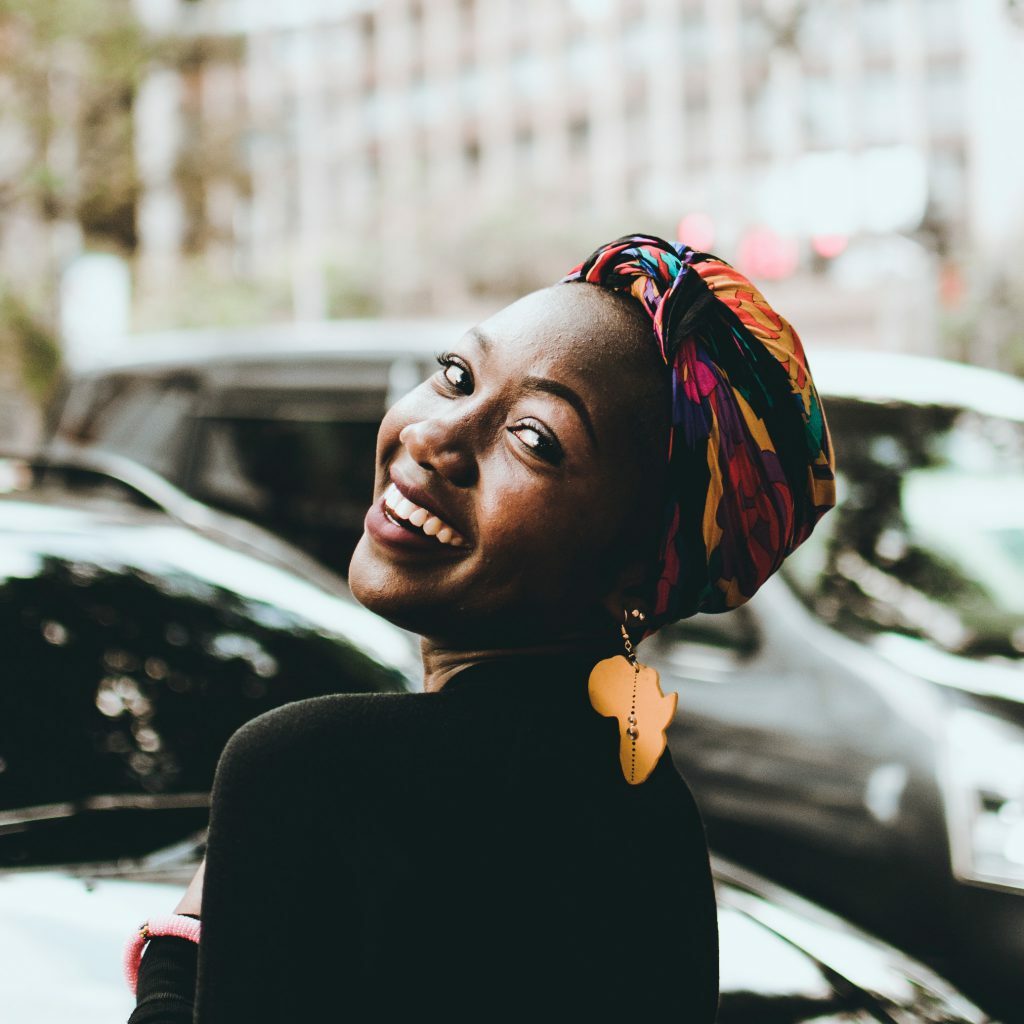 SOAWR is a coalition of 72 civil society organisations working across 33 countries. Established in 2004, SOAWR works to ensure that the rights of girls and women as articulated in the Protocol to the African Charter on the Rights of Women in Africa are prioritised by policymakers on the African continent. https://soawr.org/
UN Women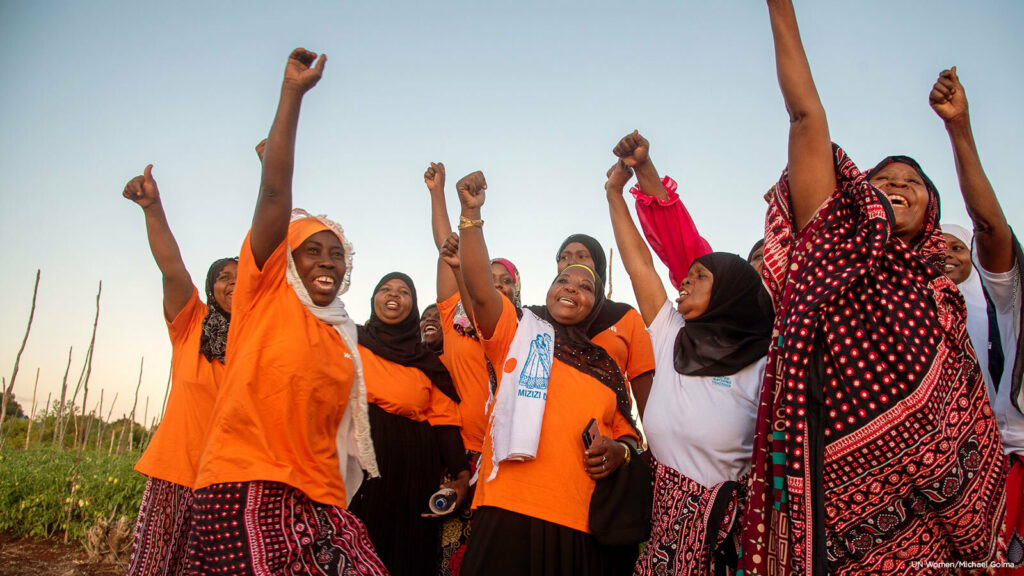 UN Women is the United Nations entity dedicated to gender equality and the empowerment of women.
It works globally to make the vision of the Sustainable Development Goals a reality for women and girls and stands behind women's equal participation in all aspects of life, focusing on four strategic priorities:
Women lead, participate in and benefit equally from governance systems
Women have income security, decent work and economic autonomy
All women and girls live a life free from all forms of violence
Women and girls contribute to and have greater influence in building sustainable peace and resilience, and benefit equally from the prevention of natural disasters and conflicts and humanitarian action
Mentoring and Empowerment Programme for Young Women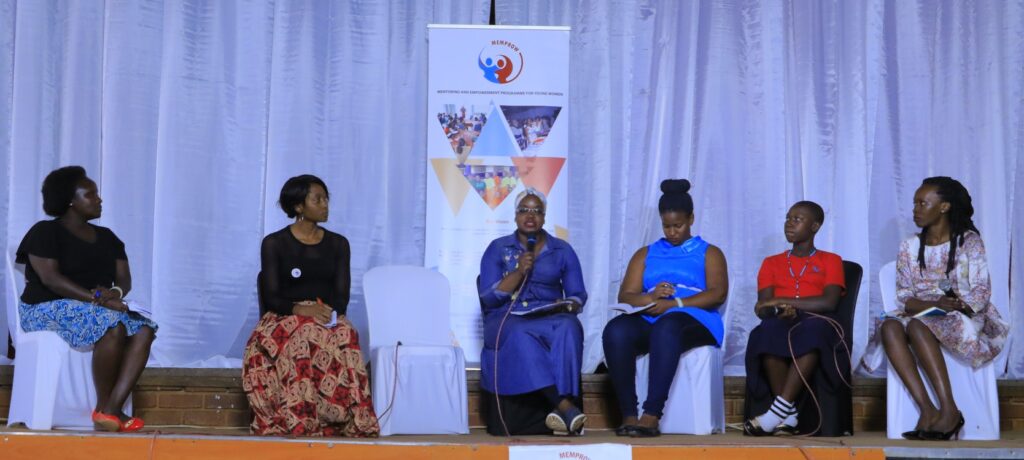 MEMPROW was set up to create space for building capacity of young women aged 14 – 29, to engage more actively in leadership for transformation, and creating an environment based on respect for social justice and for women's worth, women's rights, and gender equality.
As a human rights feminist organisation for girls and young women across the African Region, MEMPROW's overarching strategic approach is combining empowerment of girls with voice, agency, knowledge and skills with prevention of violence through transforming negative cultural norms and mind-sets. https://memprow.org/
Education
Zip Zap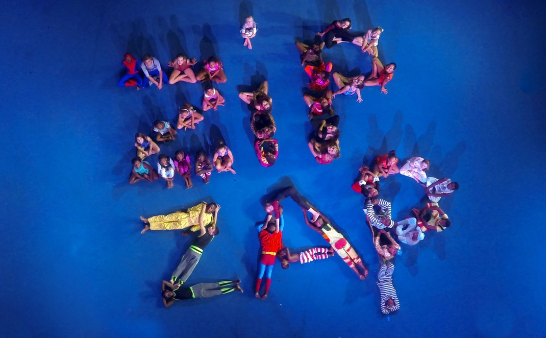 A circus school dedicated to conducting training in circus arts and performance as a powerful tool for social transformation, youth empowerment, team building and community upliftment. The programs provide opportunities for young South Africans from very different backgrounds to play, learn and live together using the medium of circus training and performance to model and demonstrate the possibility of true coexistence.
Zip Zap's outreach and youth programs are offered free of charge to all participants. Beneficiaries from the Zip Zap programs regularly perform in world-class shows locally and internationally. The proceeds from these performances in turn fund the training and are pivotal to the sustainability of Zip Zap.
CAMFED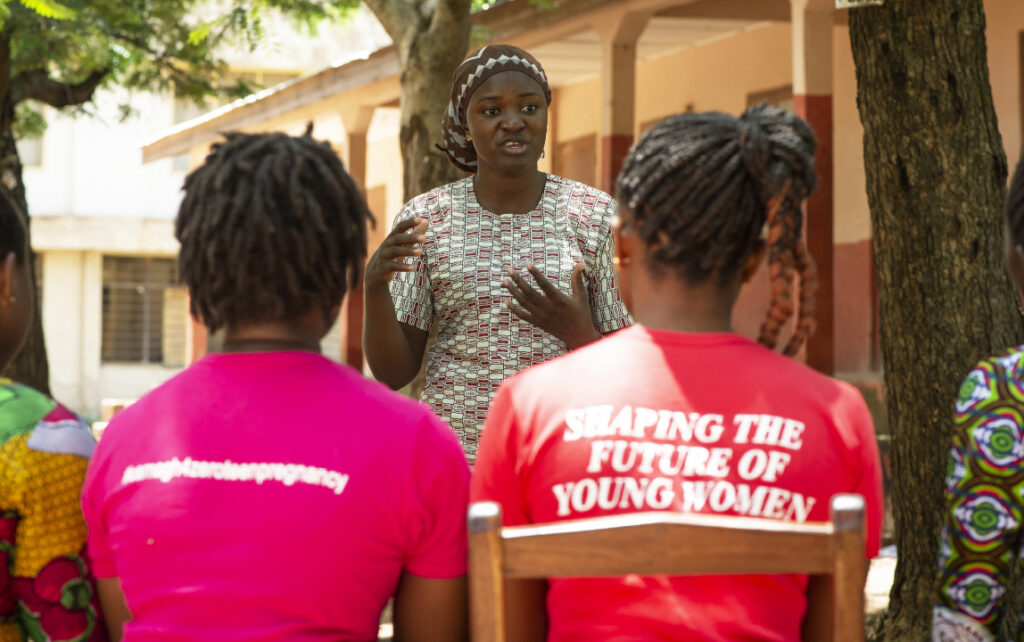 CAMFED is a pan-African movement revolutionizing how girls' education is delivered.​ ​Successfully supporting a girl means investing in all aspects of her life, providing both financial and social support, and working to change the context of her exclusion.
CAMFED not only pays school fees, but provides other essentials, such as uniforms, books, and sanitary protection, safe boarding facilities, or bicycles for girls to get to school more quickly and safely. We train teachers in child protection, and young women as peer mentors and role models to vulnerable girls.
CAMFED works in partnership with communities, government schools, and education authorities in Ghana, Malawi, Tanzania, Zambia, and Zimbabwe​.​
Educate Me Foundation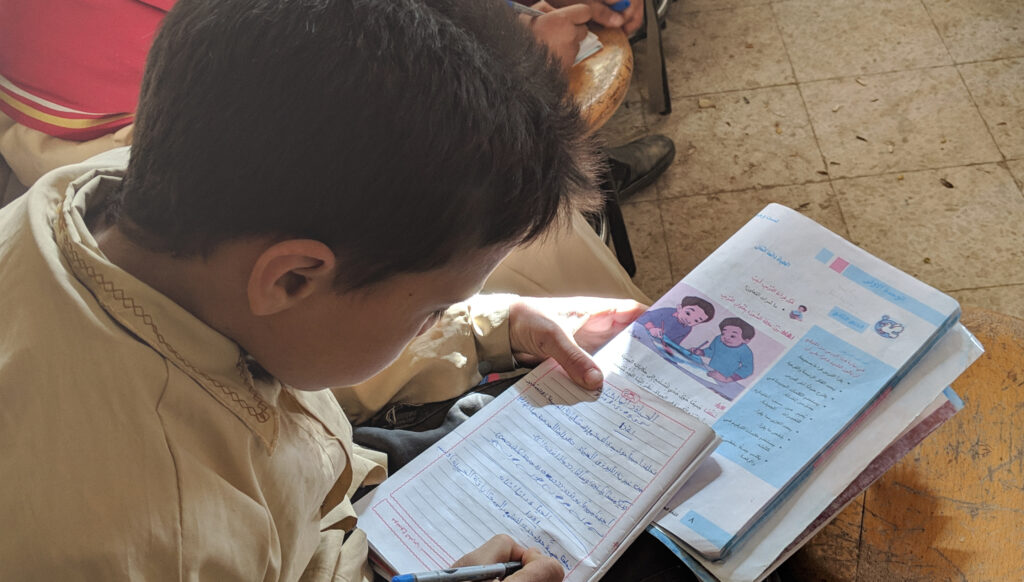 Aspires to redefine education in Egypt through a progressive skills- based, learner-centered education model while promoting a culture of self-actualization and lifelong learning.
Educate Me operates a community school in Talbeya, Giza in Egypt and runs training and development programs for both public school teachers and students across a number of governorates. Educate Me also offers education consultancy services to different organizations.
​Educate Me aims to change the way school curriculums are approached. The focus should not be on the content itself but rather using it as context to enhance lifelong learning skills critical for students to keep up with an ever- changing world. Educate Me believe that the only realistic model of success requires contextualized local solutions and ownership that can translate to enhanced teaching and hence, better learner outcomes.
https://educateme-foundation.org/
Technology & Innovation
The Africa Prize for Engineering Innovation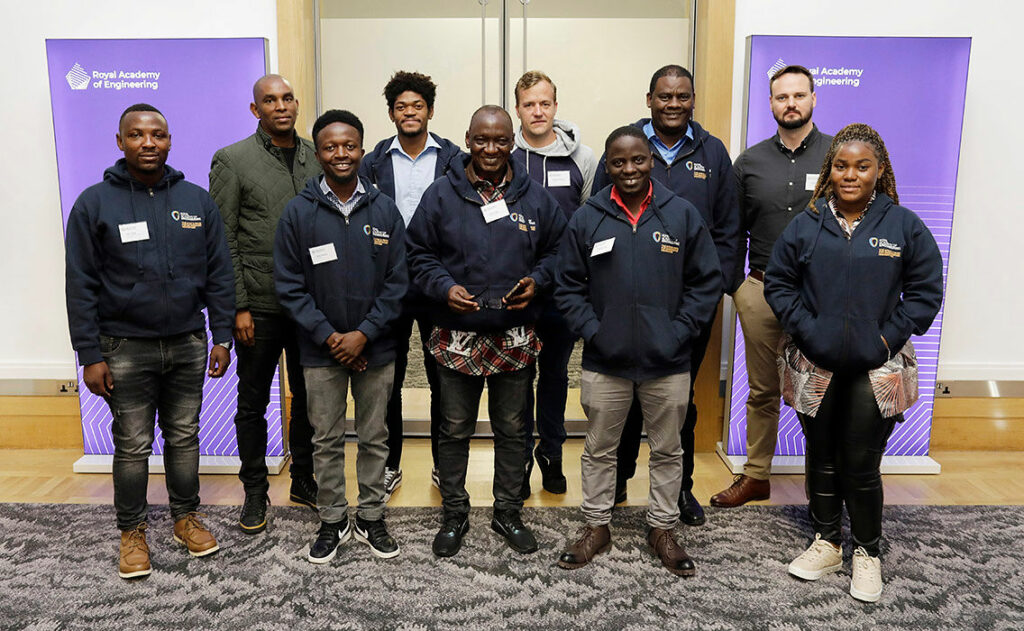 The Africa Prize for Engineering Innovation, founded by the Royal Academy of Engineering, was launched in March 2014 to stimulate, celebrate and reward innovation and entrepreneurship across sub-Saharan Africa.
The Prize awards commercialisation support to African innovators developing scalable engineering solutions to local challenges. Each year, a shortlist of 16 are selected to participate in eight months of training, culminating in a final event where the winner is awarded £25,000 and three runners-up receive £10,000. Since 2014, the programme has provided invaluable training, mentoring and communication support to 134 businesses across 23 countries. It has an established alumni programme with 71% of alumni currently generating revenue. The most recent winning innovations include Vaccibox, a solar-powered fridge for safely storing and transporting vaccines; KubeKo, low-cost biowaste processing equipment designed for smallholder farmers to efficiently manage and generate income from biowaste; and BACE API, software that uses facial recognition and artificial intelligence to verify identities remotely.
https://africaprize.raeng.org.uk/about-the-prize
Pan African Tech Foundation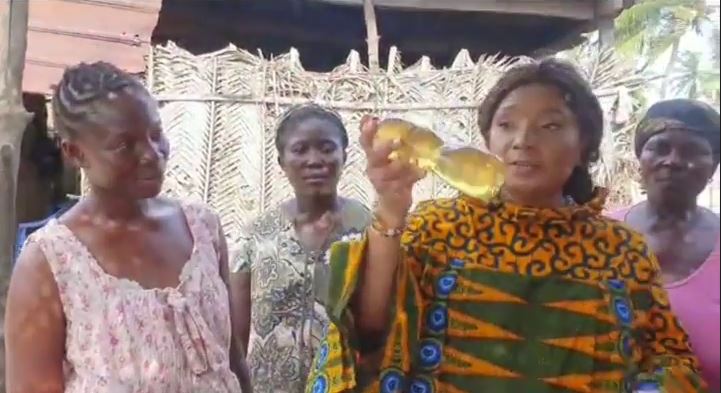 PATF is an independent, not-for-profit, non-governmental organization established to provide education, legal, regulatory, and technological support in establishing and implementing emerging technologies and digital transformation in Africa.
PATF focuses on harnessing Africa's talent, in particular that of young Africans, by nurturing an environment of idea generation, innovation, and creativity to bring novel technological solutions to market and contribution to Africa's sustainable development.
Open Source Community Africa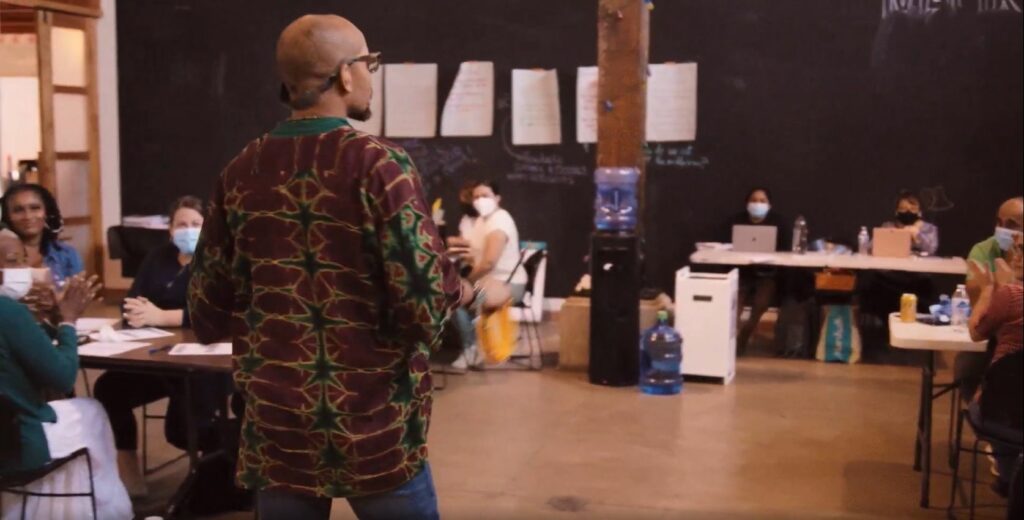 OSCA is for open source lovers, enthusiasts, advocates and experts within and across Africa with the sole aim of increasing the rate of credible contributions by African software developers, designers, writers and everyone involved in the sphere of technology to open source projects both locally and globally, changing the perception of Africans from just the billion users to the next billion creators.
https://opencollective.com/osca
Water & Sanitation
African Water Facility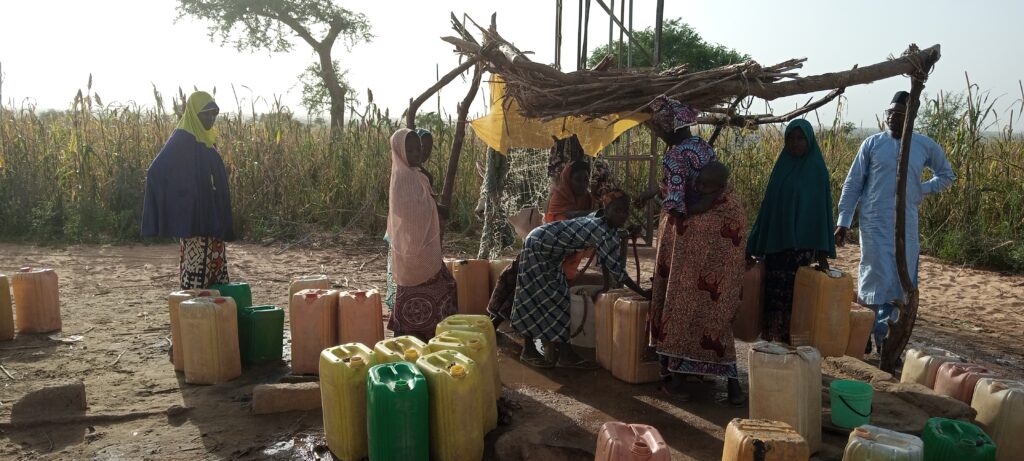 AWF provides grants and expert technical assistance to implement innovative water projects and raise investment for water projects throughout Africa. Since its inception, the AWF has been outstanding in providing grants for project preparation with measures to strengthen water governance and water knowledge management. Overall, the Facility's action is to support projects designed to increase water, energy and food security, enhance regional cooperation and promote socio-economic growth in Africa.
Under the 2017-2025 Strategy, the AWF will focus its activities and operations around three strategic priority areas, which together provide a comprehensive approach to project preparation that creates a favourable investment climate, develops sustainable infrastructure and promotes the financing of investments until they are completed.
https://www.africanwaterfacility.org/contact-us
Institute Water for Africa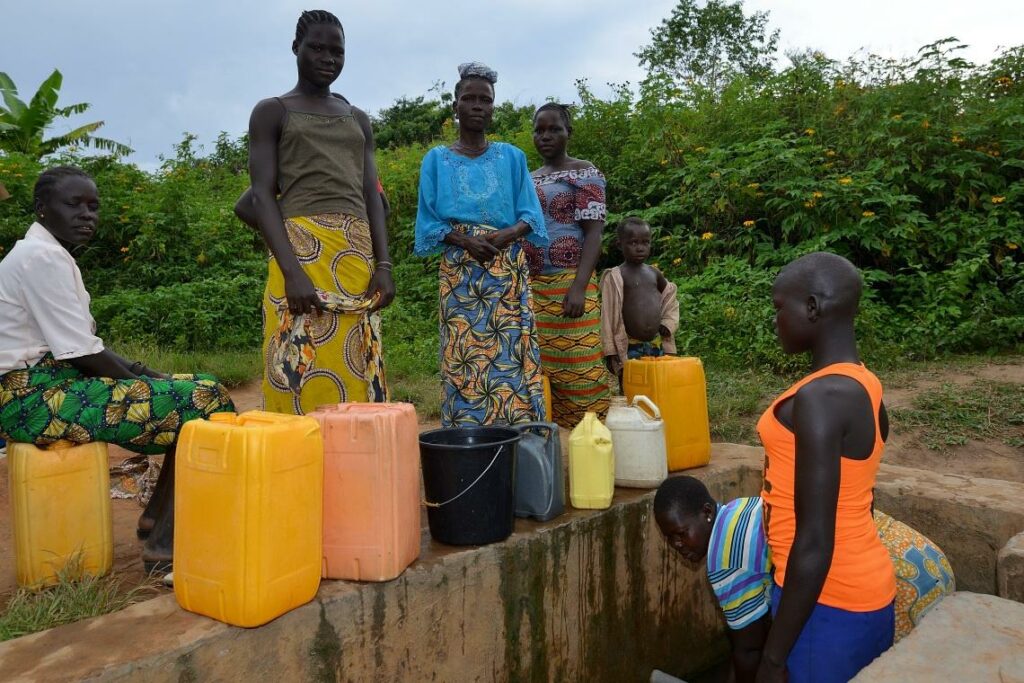 Sufficient clean water and good hygiene are the prerequisites for good living conditions. Diseases such as diarrhoea, cholera and typhoid can be avoided. Nevertheless, about 2.2 million people die from these diseases every year. The lack of rain repeatedly threatens the harvest. The distances to the next watering place are often long and dangerous.
The foundation uses adapted technologies and methods to suit the people and the local conditions. They focus on the high quality of materials and workmanship, so that people benefit in the long term.
https://water-for-africa.org/en/motivation.html
The Water Project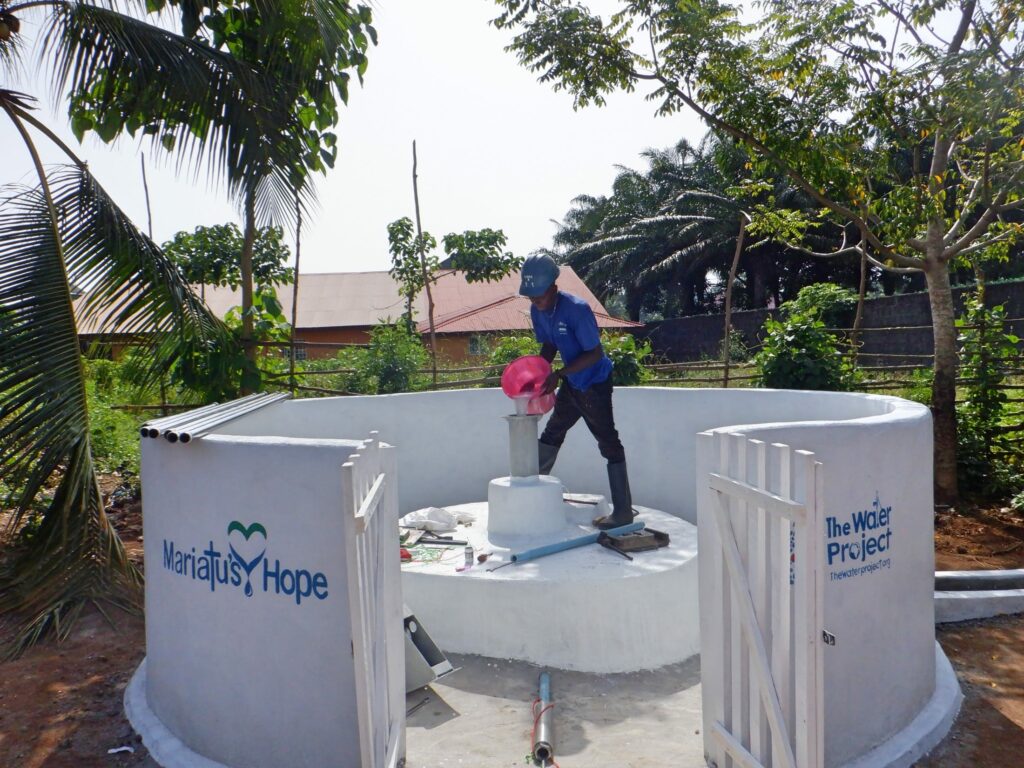 A non-profit organization unlocking human potential by providing reliable water projects to communities in sub-Saharan Africa who suffer needlessly from a lack of access to clean water and proper sanitation.
https://thewaterproject.org/our-water-projects
Agriculture & Food Security
Action Against Hunger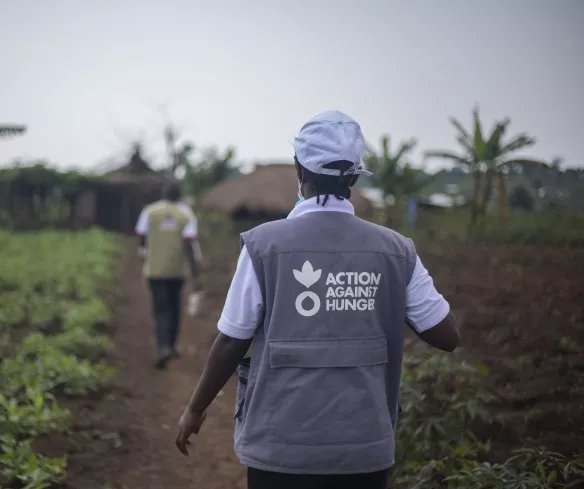 A global humanitarian organization which originated in France and is committed to ending world hunger. The organization helps malnourished children and provides communities with access to safe water and sustainable solutions to hunger.
https://www.actionagainsthunger.org/
The World Food Programme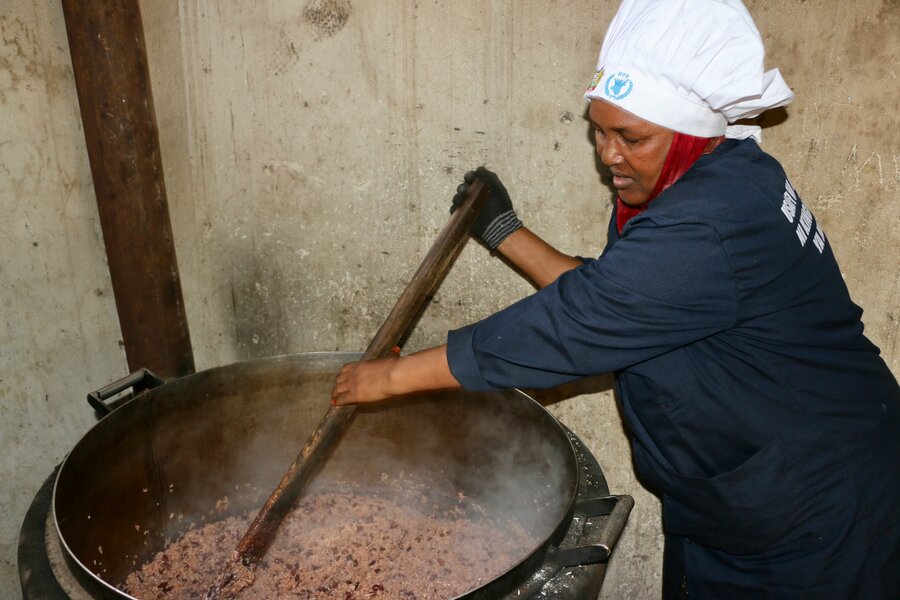 WFP is the leading humanitarian organization saving lives and changing lives, delivering food assistance in emergencies and working with communities to improve nutrition and build resilience.
As the international community has committed to end hunger, achieve food security and improved nutrition by 2030, one in nine people worldwide still do not have enough to eat. Food and food-related assistance lie at the heart of the struggle to break the cycle of hunger and poverty.
For its efforts to combat hunger, for its contribution to bettering conditions for peace in conflict-affected areas and for acting as a driving force in efforts to prevent the use of hunger as a weapon of war and conflict, WFP was awarded the Nobel Peace Prize in 2020. In 2021, WFP assisted 128.2 million people in over 120 countries and territories.
Association for Agricultural Development in Cameroon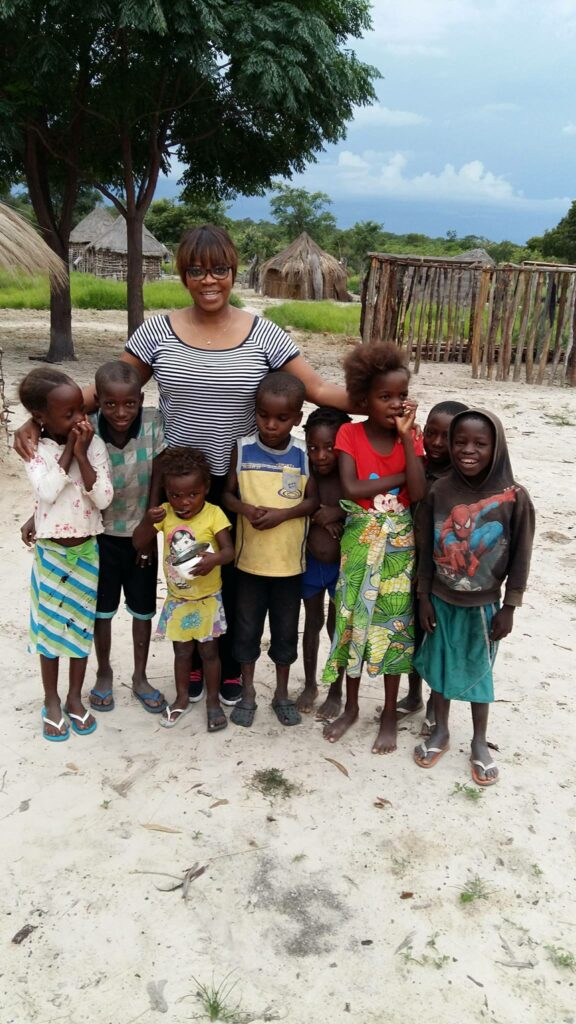 AADC was created with the objectives to:
– improve agricultural best practices to promote the development of agriculture-depending communities in Africa, especially in Cameroon
– fund kids education growing via agriculture, thanks to income coming from agriculture
– foster a self-sustaining agriculture, as well as an agri coop revolving around the main products, such as cocoa, pepper, banana, manioc/cassava, corn
– provide with crop equipment – whether fully motorized or not
– promote access to drinking water and irrigation for crops
https://fr-fr.facebook.com/apac06/
Children & Youth
Forever Angels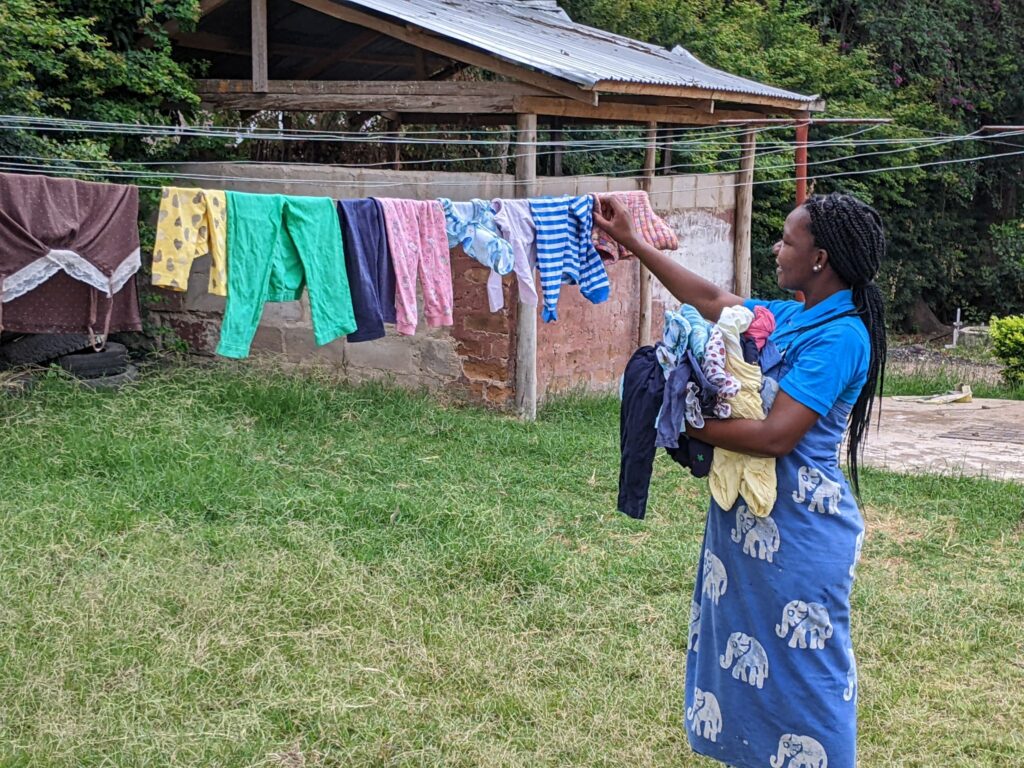 An interim care home for infants, babies and young toddlers in Mwanza, Tanzania. They care for orphaned, abandoned, and HIV positive children up to the age of 5. They provide nutritious food and a stable start to life in a safe and loving environment while working towards reintegrating children with family members or hoping for an adoptive family for those who are abandoned.
Their outreach program focuses on working with and supporting families who have children in the organisation's care, enabling these children to return home as opposed to being institutionalised for life.
https://www.foreverangels.org/
Ubongo Kids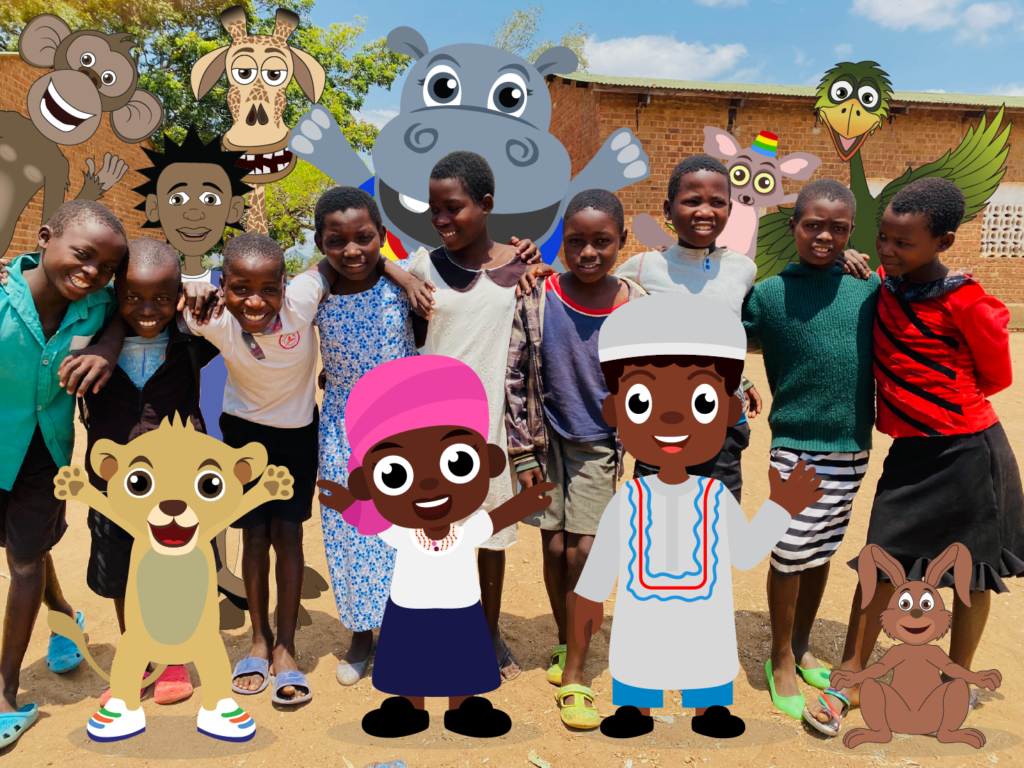 Africa's leading edutainment company, they create fun, localised and multi-platform educational media that reaches millions of families through accessible technologies.
Their programs significantly improve school readiness and learning outcomes for kids, and also promote social and behavioural change for kids, caregivers and educators. Their mission is to use top quality, localized edutainment to help Africa's 440 million kids learn, and leverage their learning to change their lives. They have been around for 10 years and currently reach up to 41 countries through 14 languages.
Base-A Association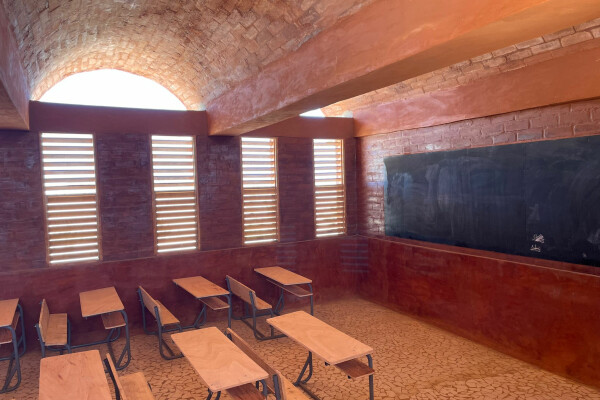 The Base-A Association has since 2011 carried out several cooperation projects using bioconstruction as a basis. Among them, the most recent:
-Reconstruction of two classrooms at the Gagué Chérif school in Foundiougne, Senegal (2020)
-Technical support in the medina of Xaouen, Morocco (August 2017 – December 2019)
-Construction of the CEM Library in Mlomp, Senegal (June 2018)
-Training center for women in Thionk Essyl, Senegal (June 2016)
-Construction of a training center and sheltered accommodation for young people at risk of exclusion in Koilakuntla, India (July-November 2016)
The association has a team of graduate architects and students, with a lot of capacity and motivation to develop the projects, all on a voluntary basis.
https://www.migranodearena.org/usuario/associacio-base-a#:~:text=Base%2DA%20es%20una%20asociaci%C3%B3n,de%20proyectos%20de%20cooperaci%C3%B3n%20internacional.
Now that you found out about all 2023 nominations, enter the SagaPoll app between 14 and 28 February 2023 to vote! You will also have the opportunity to nominate projects for future support.
See you soon, SagaPollers!