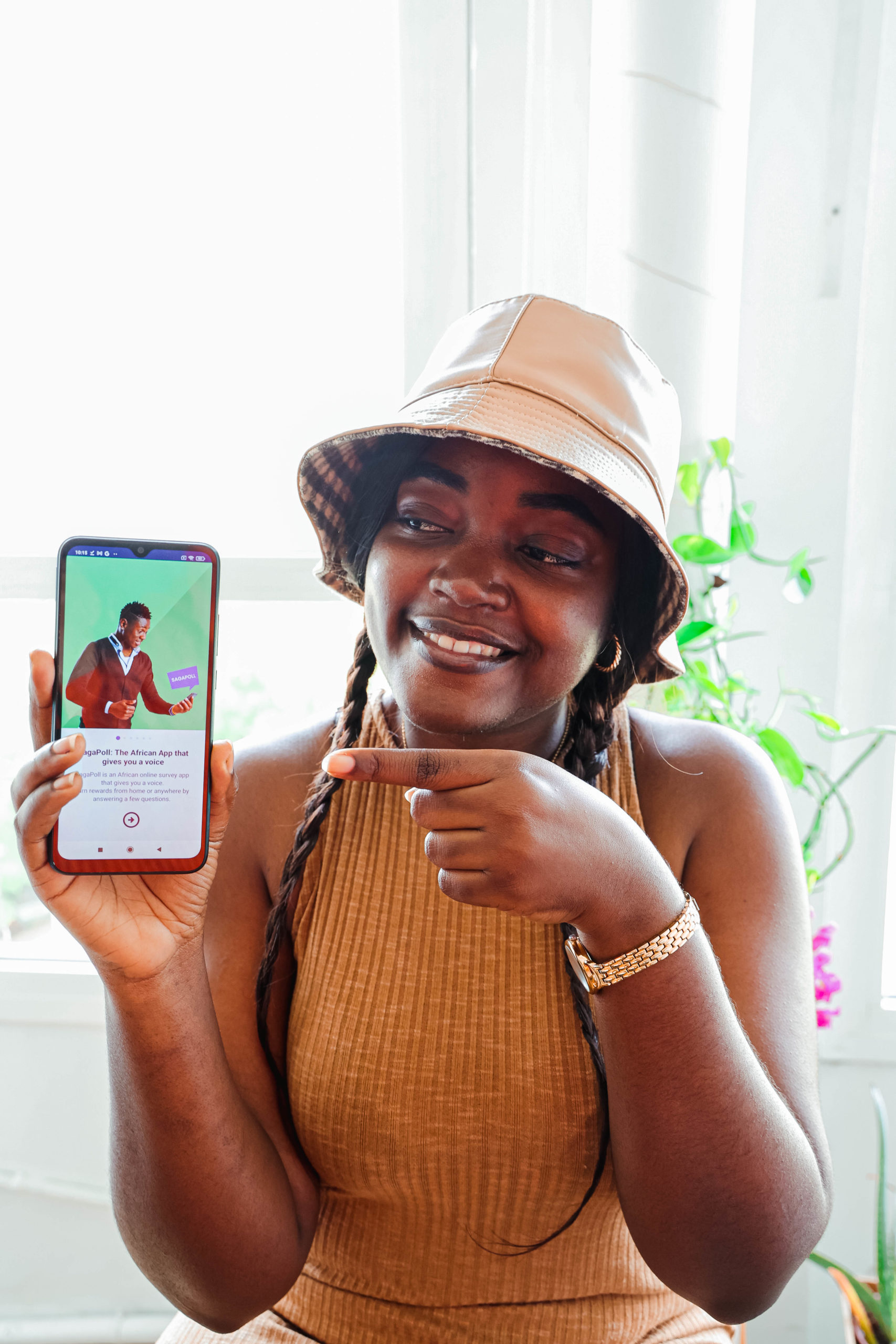 Make money online in Zambia with paid surveys 2023
Are you looking for an application to make money online in Africa?
Want to know how to make money online for free by taking paid surveys in Zambia? It's very easy with our online survey app SagaPoll. It allows you to earn rewards for your opinion. All you have to do is download the SagaPoll application onto your smartphone.
-> Download here: https://play.google.com/store/apps/details?id=com.sagaconsumer
How to use paid survey applications in Africa?
SagaPoll is available throughout Africa. If you are based in Zambia, you can also participate in our online survey application. It's easy:
To start, you need to download SagaPoll and register: it's 100% free! Then, you fill in your profile and quickly receive surveys that earn you points and rewards from your home in Zambia
Earn money from anywhere in Zambia
Receive and answer our surveys directly on your smartphone, wherever you are, at work, at home, out and about. It will only take you a few minutes each day. The SagaPoll interface is simple and easy to use. You will not receive any advertising or solicitations outside of the surveys.
Not only can you participate, but so can your friends and family! Feel free to share SagaPoll with them and tell them how to earn free money with a free application in Zambia. You don't need any experience, it is open to everyone, even beginners.
Watch the video to see how SagaPoll, the online polling application in Zambia, works:
Your opinion counts
SagaPoll gives you the opportunity to share your opinion with companies and organizations that are active in Zambia and on the African continent. You enable these organizations to develop new products or services that meet your needs. Your responses may also help them to improve the products and services you may already be using. Your opinion counts and will have an impact on your daily life!
New surveys every day
Every day you will receive new paid surveys. The topics are interesting, always varied and fun: you won't get bored!
Most surveys are short with simple questions, while some surveys are longer. Be sure to answer every day to get the maximum number of points. The more complex the surveys, the more points you will earn! Moreover, by completing the daily surveys, you increase your chances of receiving surveys that earn more points.
Also, the daily surveys talk about interesting topics: news, commemorative dates, information relevant to the whole African community. We want to know your opinion now!
How to earn free money with SagaPoll
When you reach 5000 points, you can apply to redeem your money.
Collecting your reward is very easy! You can choose :
Money on your bank account
A top-up on your phone
After filling in your bank details, uploading your ID and selfie, we will process the payment and within a maximum of 7 working days you will receive your payment. We require these documents to validate your identity and make the bank transfer.
A legitimate application to make money online in Zambia
We can assure you that SagaPoll is legitimate. We are approved by Google Play and trusted by thousands of users. You can check it on our reviews on social networks and the Play Store: many users have already redeemed their points and are satisfied with the amount of money they received as well as having the opportunity to participate in our surveys.
Please note that you and your data are safe: we comply with the strictest European rules of the General Data Protection Regulation (GDPR) to ensure data protection and privacy.
Try SagaPoll now!