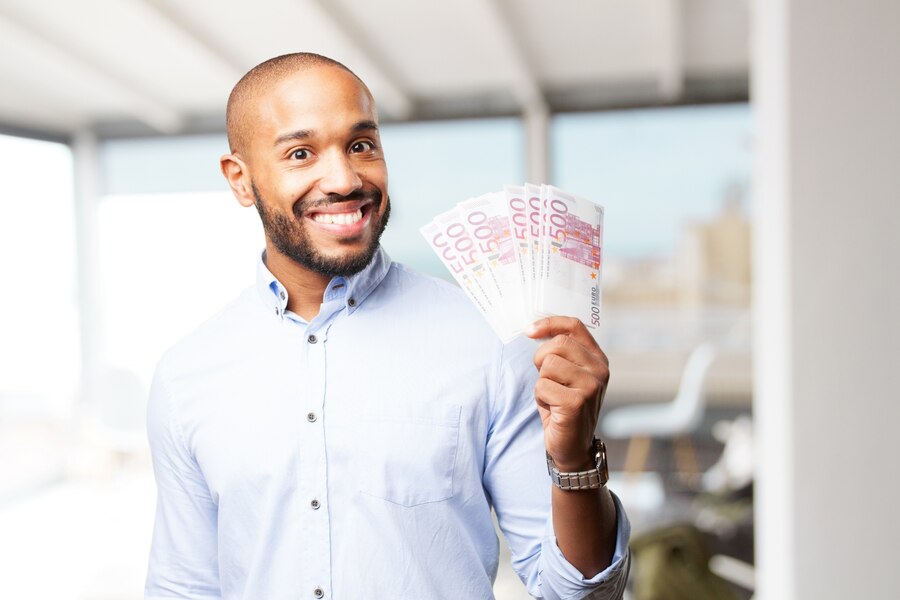 Make money online in Africa in 2023
How to make money online in Africa in 2023?
There are several ways to make money online in Africa and gain extra income and they are:
Launching a YouTube channel and monetizing your channel
Consider taking some freelancing jobs
Transcription
Creating a podcast
Paid surveys apps / sites
Today we will walk you through the best paid surveys app in 2023 to make money using your phone.
Make money online in Africa in 2023 with paid surveys
Paid surveys are considered as one of the best and fastest ways to earn extra money aside from work, because you only need the internet and a mobile phone. In addition, doing paid surveys is something you can do in your free time and you will be able to make money online in Africa in 2023.
SagaPoll App
One of the best paid survey apps in Africa is SagaPoll. This app is known to be the best for many reasons, check them out:
SagaPoll is a legit paid survey app that is trusted by more than one million people.
It's approved by Google Play
It has a reward program called SagaPoll Levels, and it's designed to reward you even more than before for your time on the surveys you complete and the referrals you invite. Basically the more active you are on the app, the more points you gather and the more rewards you get!
SagaPoll is safe to use because it follows the strictest European rules of the General Data Protection Regulation (GDPR). This means that the user's data are safe.
The app is available in multiple languages including English, French, Portuguese, Classic Arabic, Egyptian Arabic, and Swahili.
Many influencers trust SagaPoll, check one great review of the app here:
Your opinion is worth rewards with SagaPoll
SagaPoll connects you with a variety of businesses and organizations working throughout the African continent who are interested in your views and ideas. By taking part in these surveys, you can aid in the creation of brand-new goods and services or the enhancement of already existing ones.
To make things even more interesting, the app has a feature called SagaPoll Streak. A streak is the number of days in a row you have completed a survey. You can earn badges by answering a survey every day! Also, with some badges, you have the possibility to earn extra features in the app!
Read as well -> Is SagaPoll Legit?
How to use SagaPoll and make money using your phone?
It's easy to use, just follow these simple steps:
Create your account – it's free!
Fill in your profile in order to receive surveys
Answer surveys and earn points
Share your referral code with friends and both earn extra points
Redeem your points and earn rewards from home!
How much can you earn with SagaPoll?
It is important to highlight that by answering surveys on SagaPoll, you will receive points and once you reach 5,000 points in the app, you can exchange them for 20 USD! To find out the exact amount you will receive, please check the rates of your country in the Payment section of the app.
Payment methods in SagaPoll
Payments via Bank transfer / Mobile Money/ Mobile Top Up account are also available in some countries. Remember: it can take up to 7 business days for you to receive the payment.
Ready to join SagaPoll?